Want To Study In UK With A Limited Budget? Check Out Our Compilation Of The Most Economical Universities There
November 11, 2017
EasyUni Staff
UK is amongst the most popular study destinations for South East Asian students with approximately 12,000 Malaysian students choosing it to pursue their higher education. All of you who are planning to study in the UK this year, check out the most economical universities there.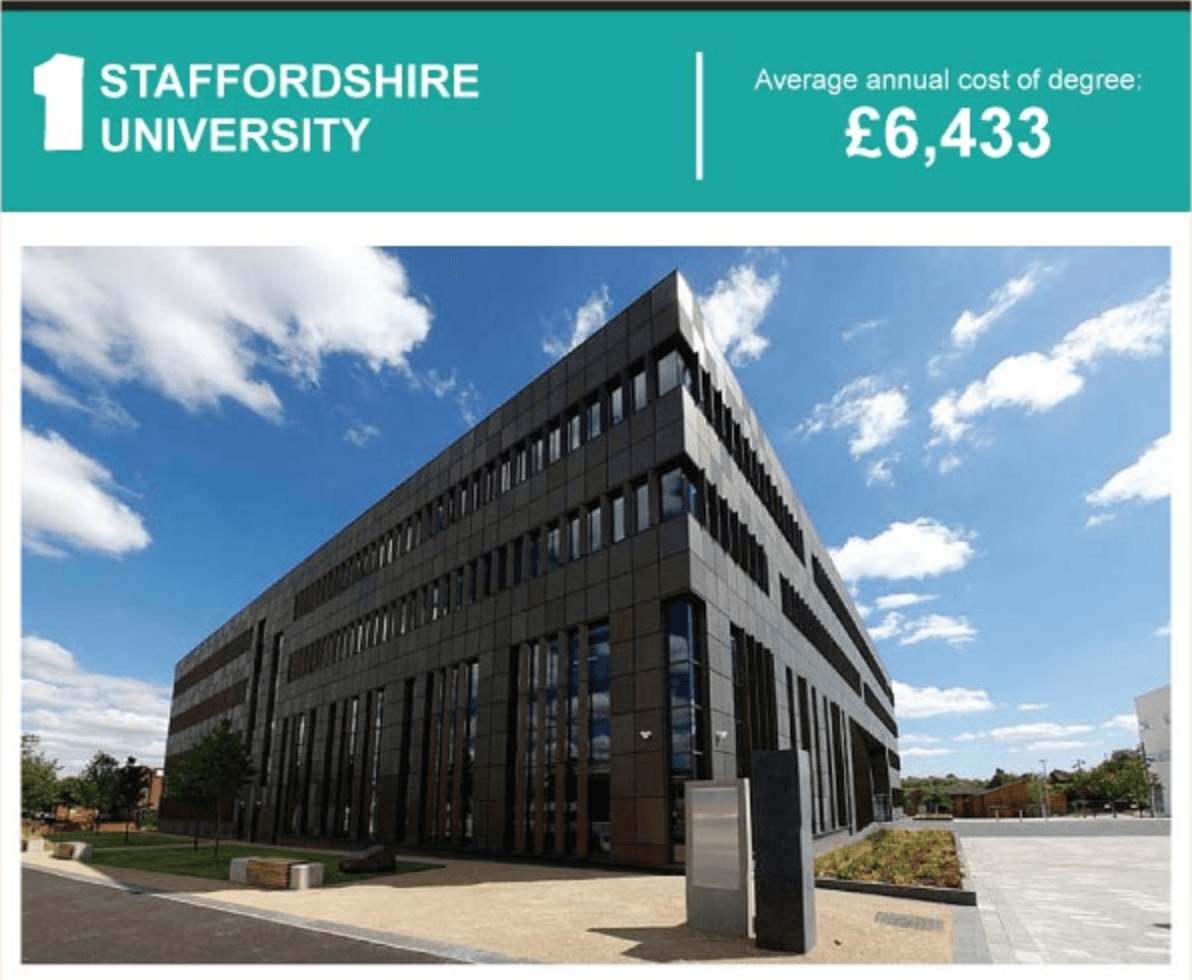 Average annual cost of degree - £ 6,433
One of the few universities in the UK to offer fast track undergraduate degrees - which means they take two years instead of three - Staffordshire University also specialises in secondary teacher training courses. It is also the only university in the UK to offer BA (Hons) in Cartoon and Comic Arts.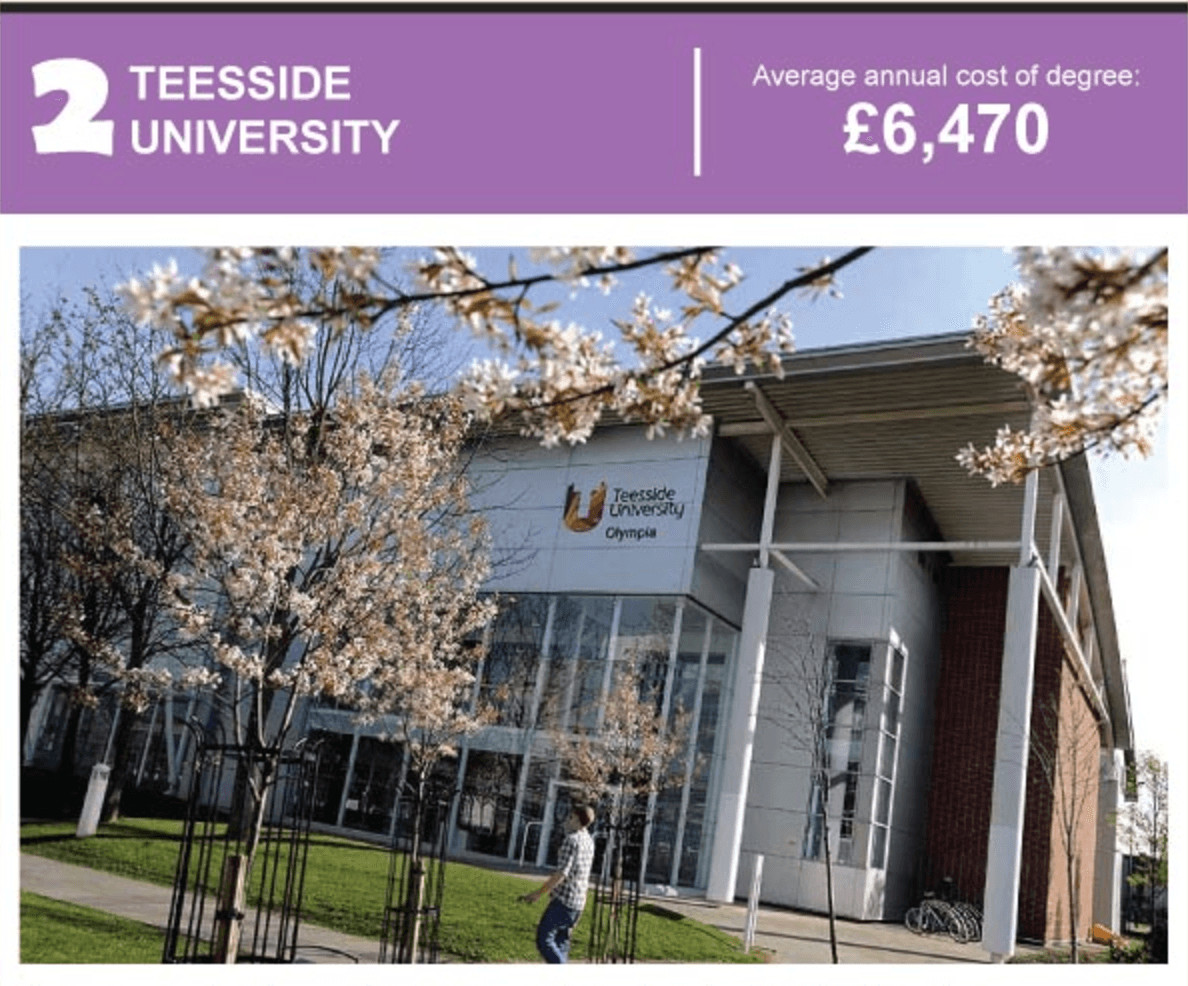 Average annual cost of degree - £ 6,470
Declared a university in its own right in 1992, Teesside University has invested £ 200 million into its campus over the past decade.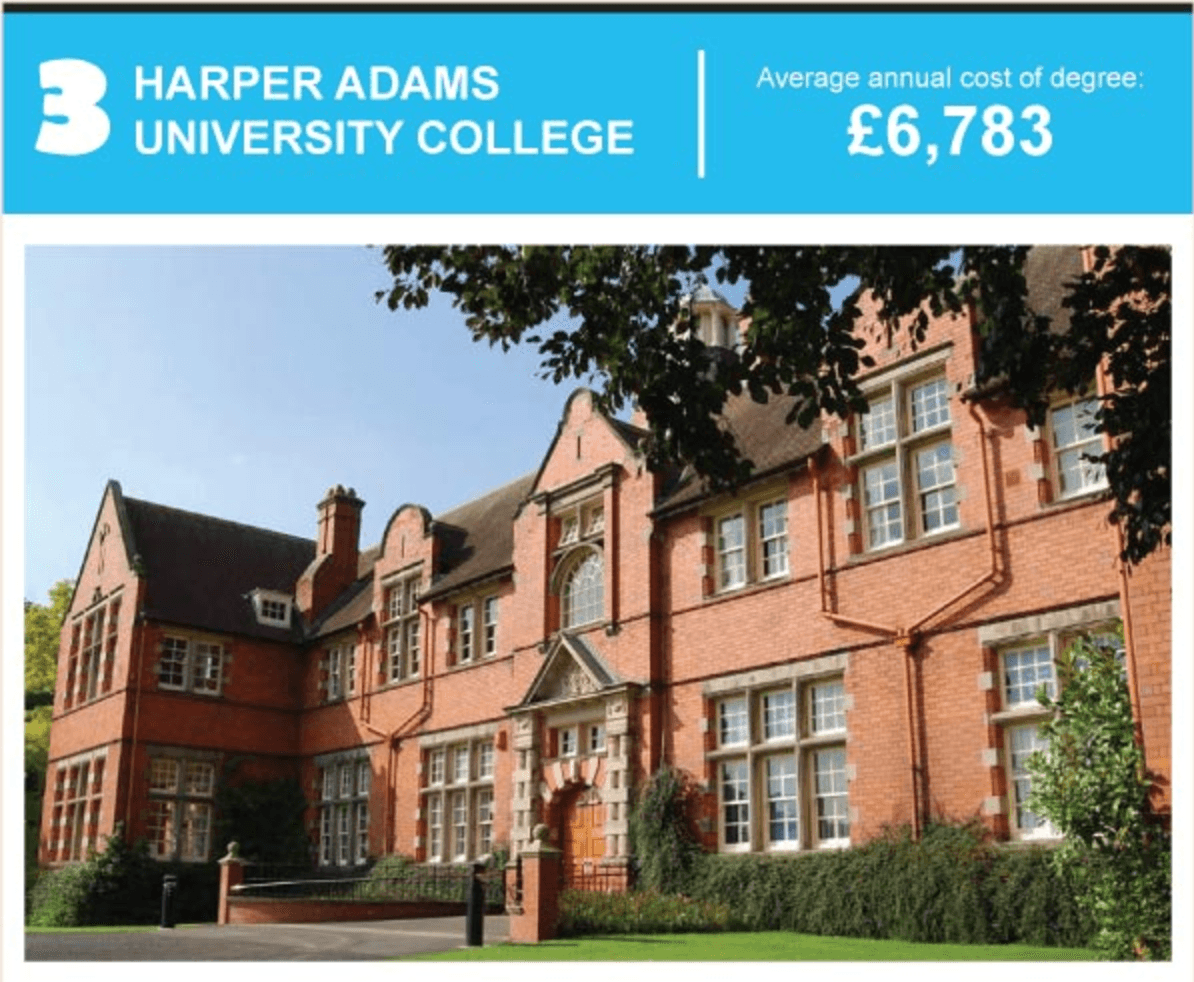 Average annual cost of degree - £ 6,783
From its beginnings of just six students, Harper Adams was recently ranked in the top 10 for graduate employment in the UK, and this year had more than 4,000 students. All undergraduate courses include a 12-month commercial placement for students to gain experience before they graduate.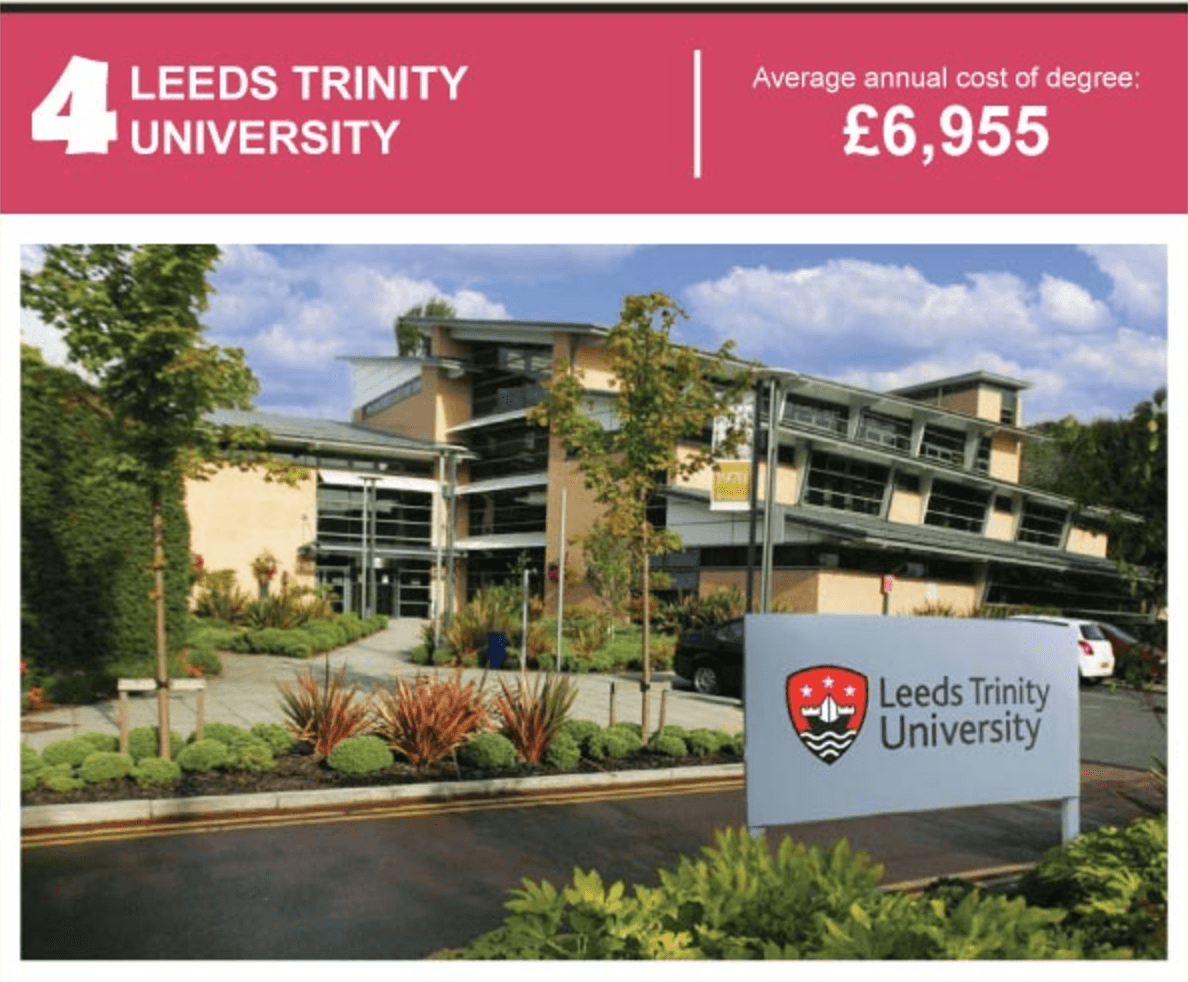 £ 6,955 (average annual cost of degree)
Opened in the 1960s as two Catholic teacher training colleges, the institution became Leeds Trinity University in December 2012. Although Primary Education is one of the university's most popular degrees, the university has invested millions in its specialist subject facilities including a media centre and laboratories for the departments of Sport, Health and Nutrition and Psychology.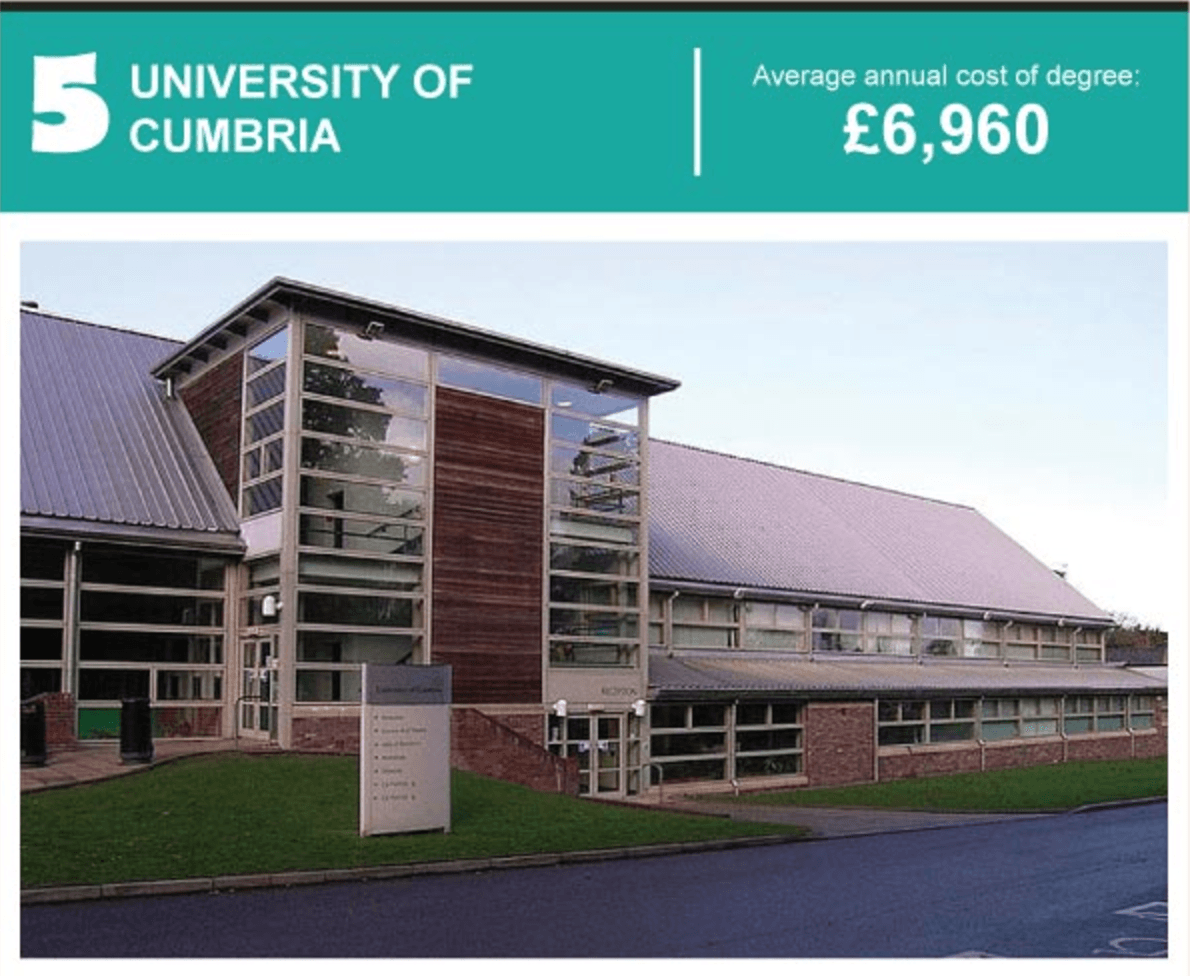 Average annual cost of degree - £ 6,960
The University of Cumbria has four campuses and was established in 2007. Students can explore the beautiful landscaped of Northern England and Southern Scotland, with student bars at the campuses in Lancaster, Penrith and Ambleside.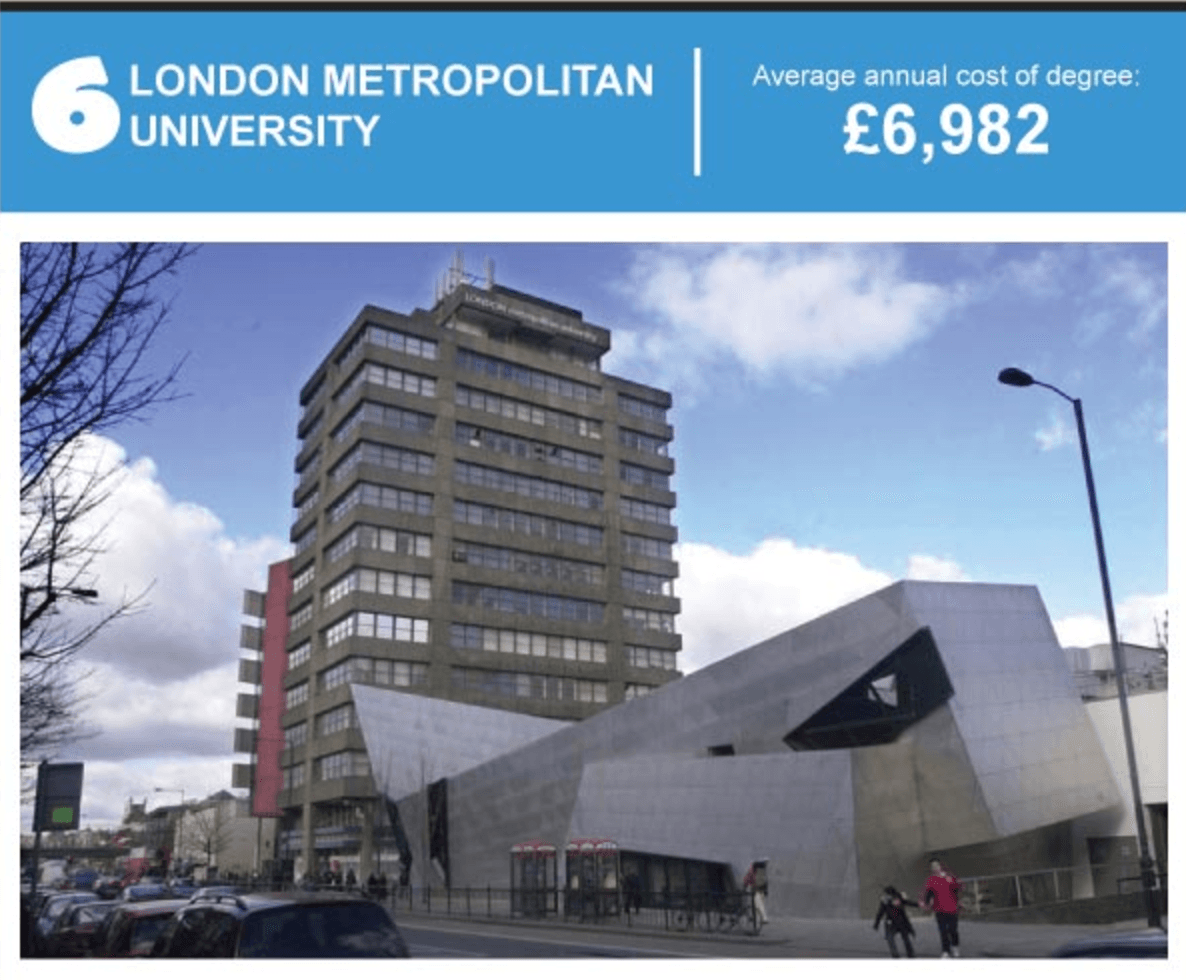 Average annual cost of degree - £ 9,982
Teaching at this London university is divided between two campuses; one in the City of London, which can trace its roots back to 1848, and one in Islington. The university's Business School in Moorgate has recently undergone a £1 million refurbishment.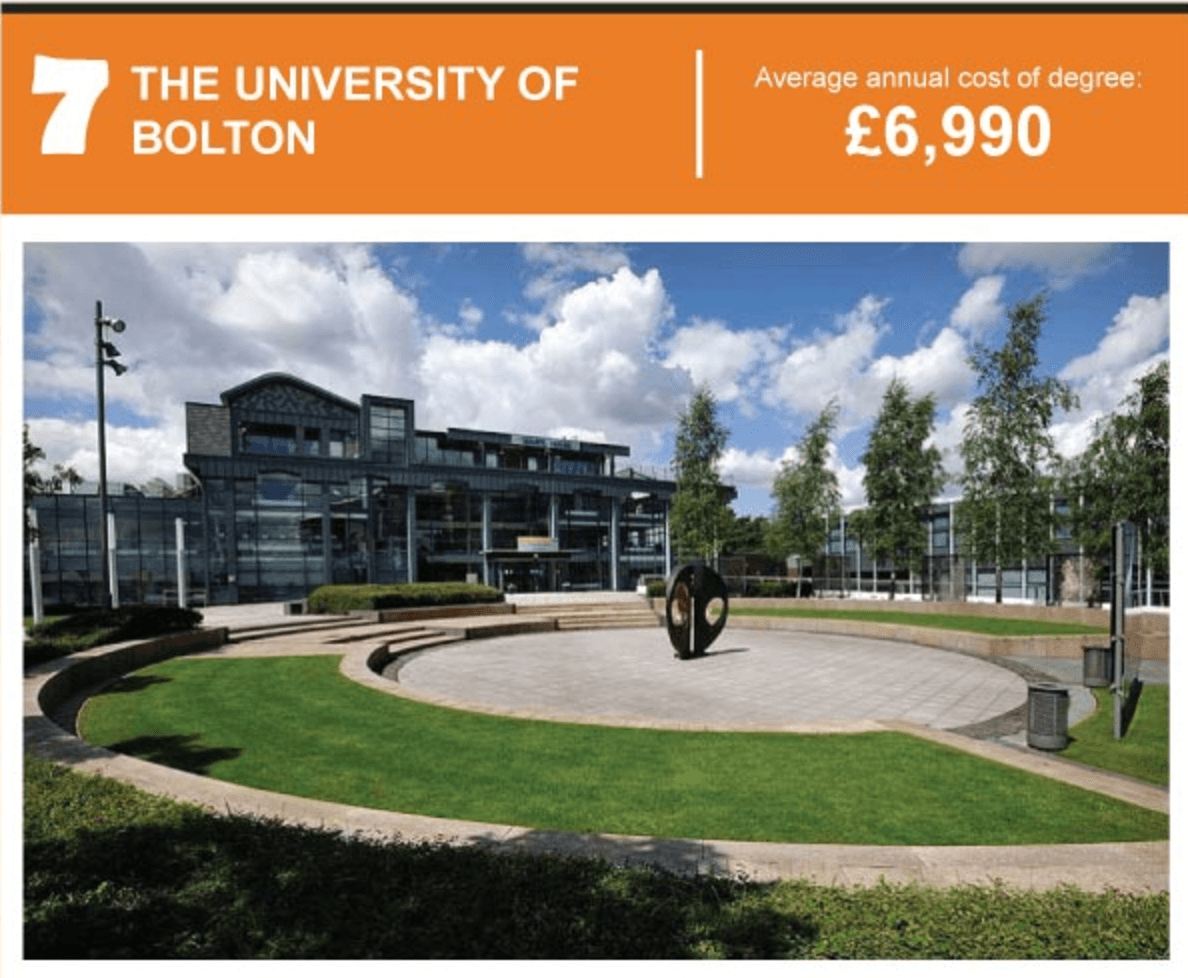 Average annual cost of degree - £ 6,990
The University of Bolton offers some unique degrees, for example, Special Effects for Film and TV and Visual Effects for Film and TV. It also offers a wide range of vocational courses, along with the more traditional academic courses.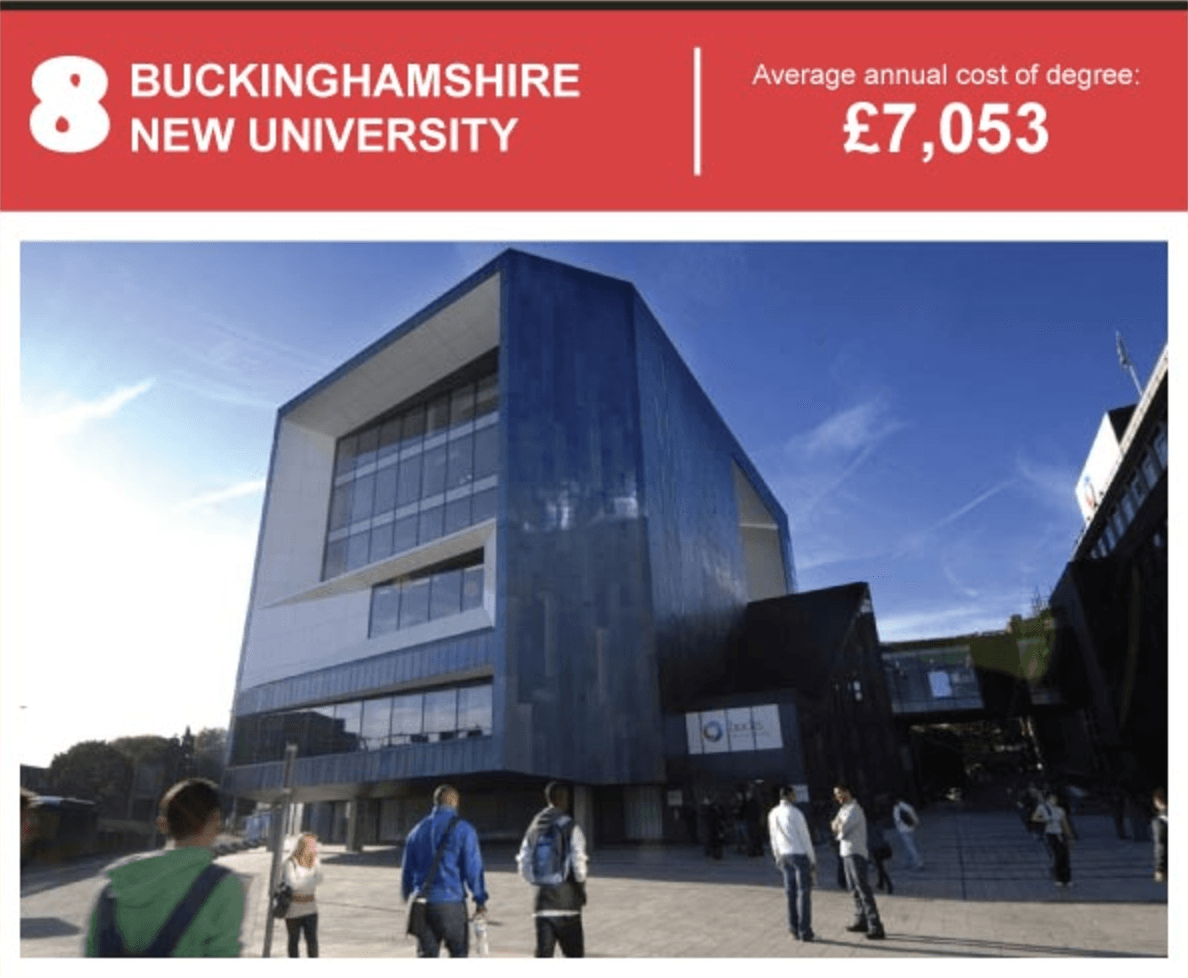 Average annual cost of degree - £ 7, 053
Based on two campuses in High Wycombe and Uxbridge, students at Buckinghamshire New University have easy access to the attractions of London, yet the Uxbridge campus is only 15 minutes away from the woodland, lakes and rivers of Colne Valley Park.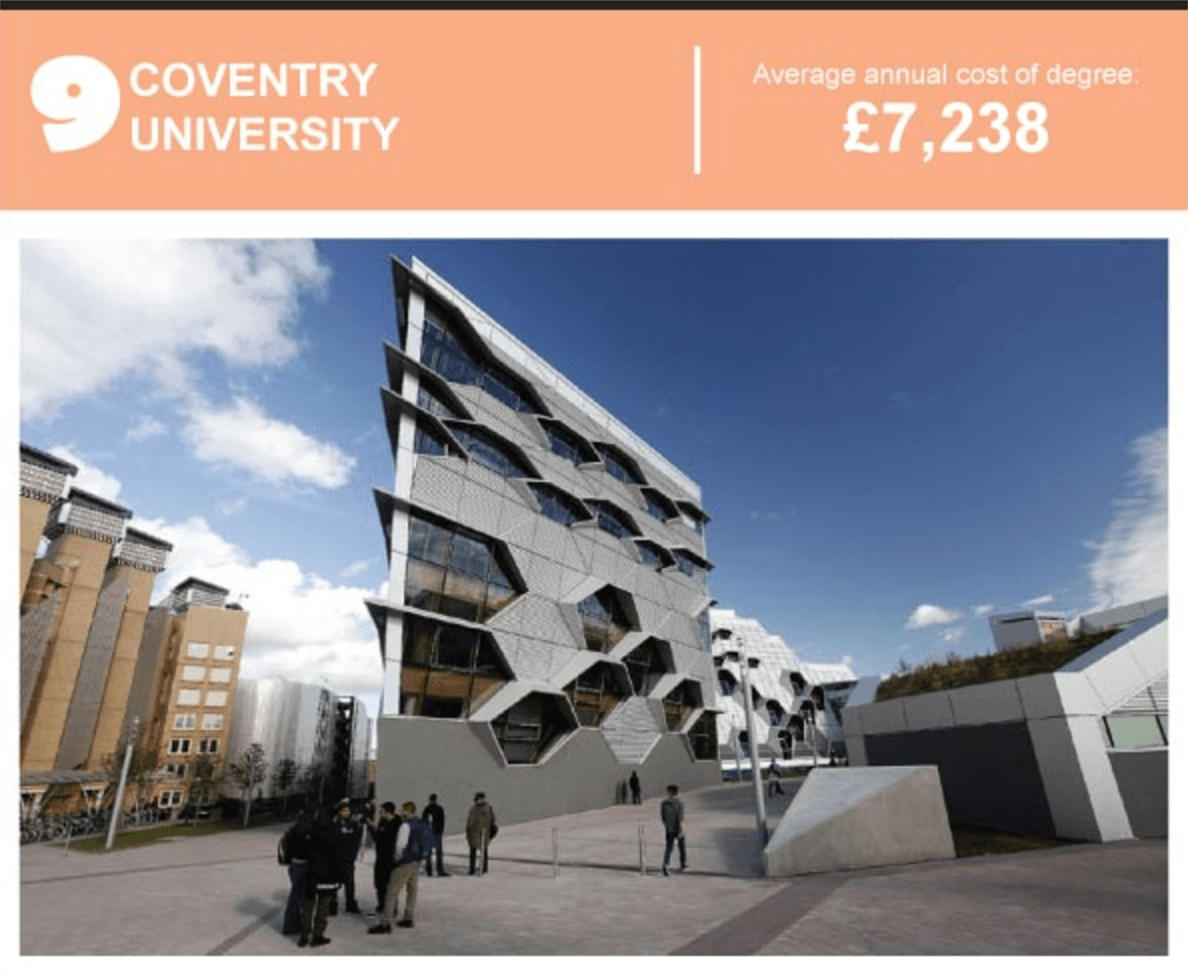 Average annual cost of degree - £ 7,238
This yea, 2013, Coventry University is celebrating its official 21st birthday, although it can trace its roots back to 1843, when it was known as the Coventry College of Design. The university's most popular courses are in health and nursing, but it was also the first university in the UK to offer a Disaster Management (BSc) programme, which covers planned risk interventions.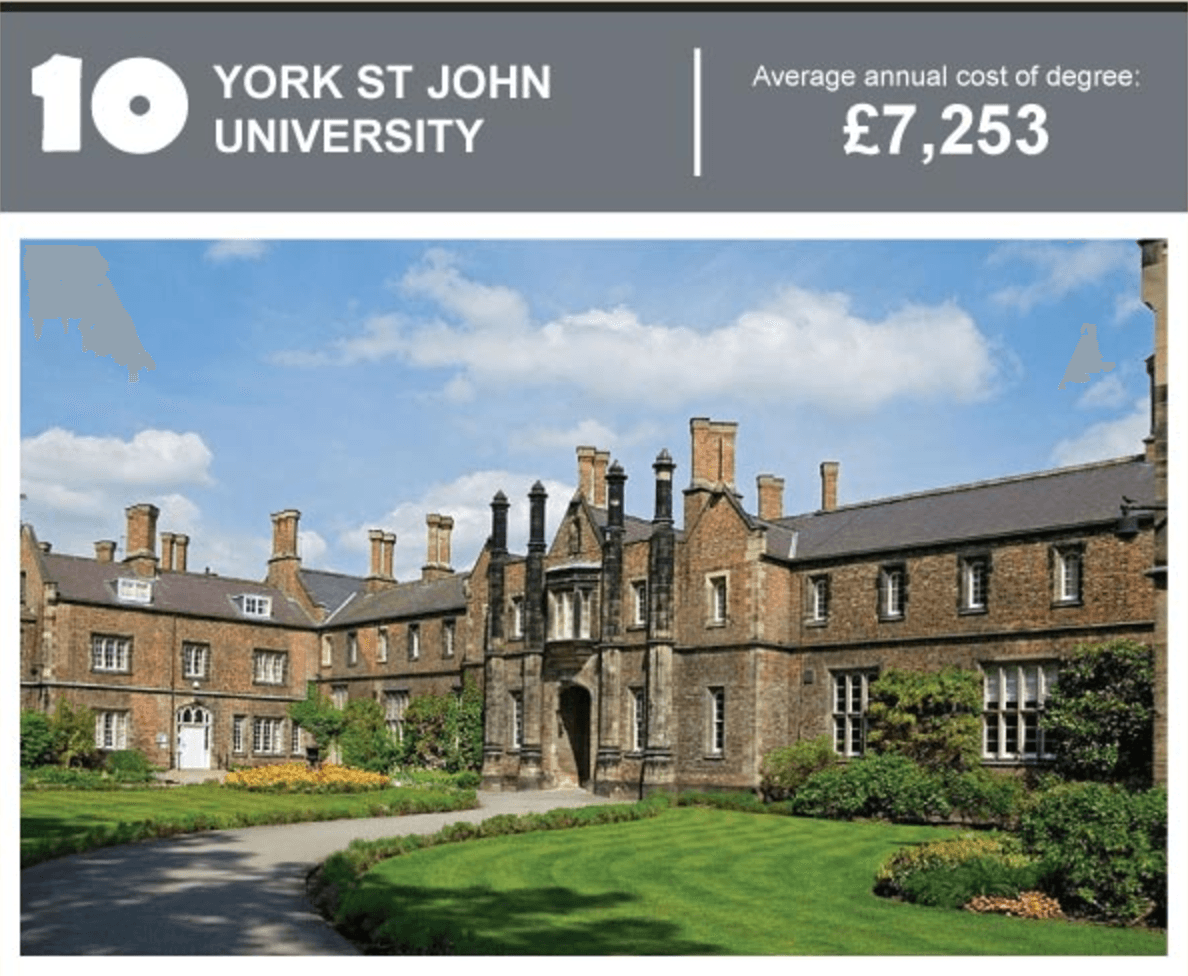 Average annual cost of degree - £ 7,253
Situated on Lord Mayor's Walk facing York Minister, students at York St John have access to the traditional pubs, bars, and shops of York's city centre. A £2.5 million Arts Centre has recently been developed, including sound performance and exhibition facilities and a new media workshop.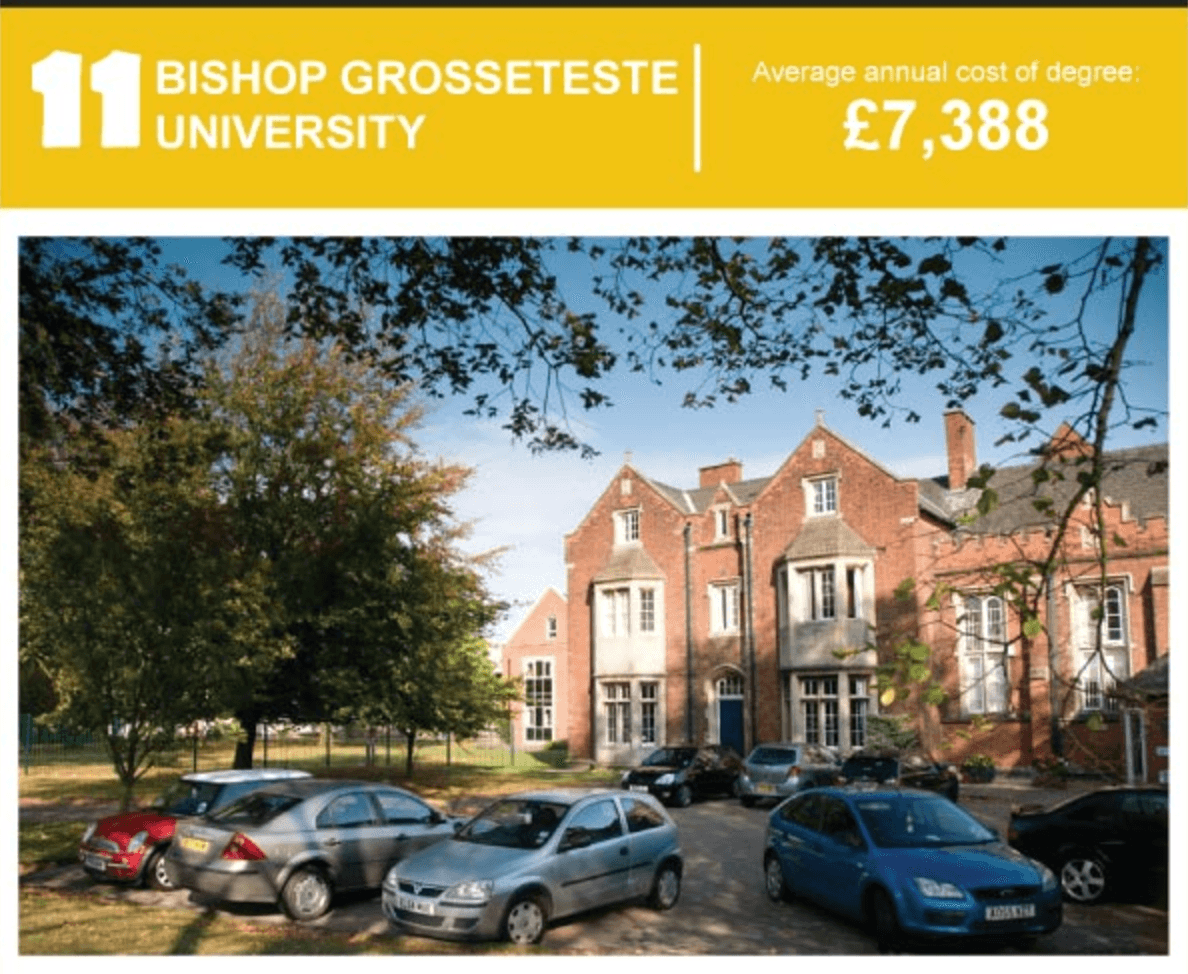 Average annual cost of degree - £ 7, 388
Named after Robert Grosseteste, a Bishop of Lincoln, who is thought to have been born around 1170, Bishop Grosseteste University is based in the uphill parts of medieval Lincoln. There is a cinema on the campus, and the university's library underwent a £2.5 million extension and reburbishmen in 2012.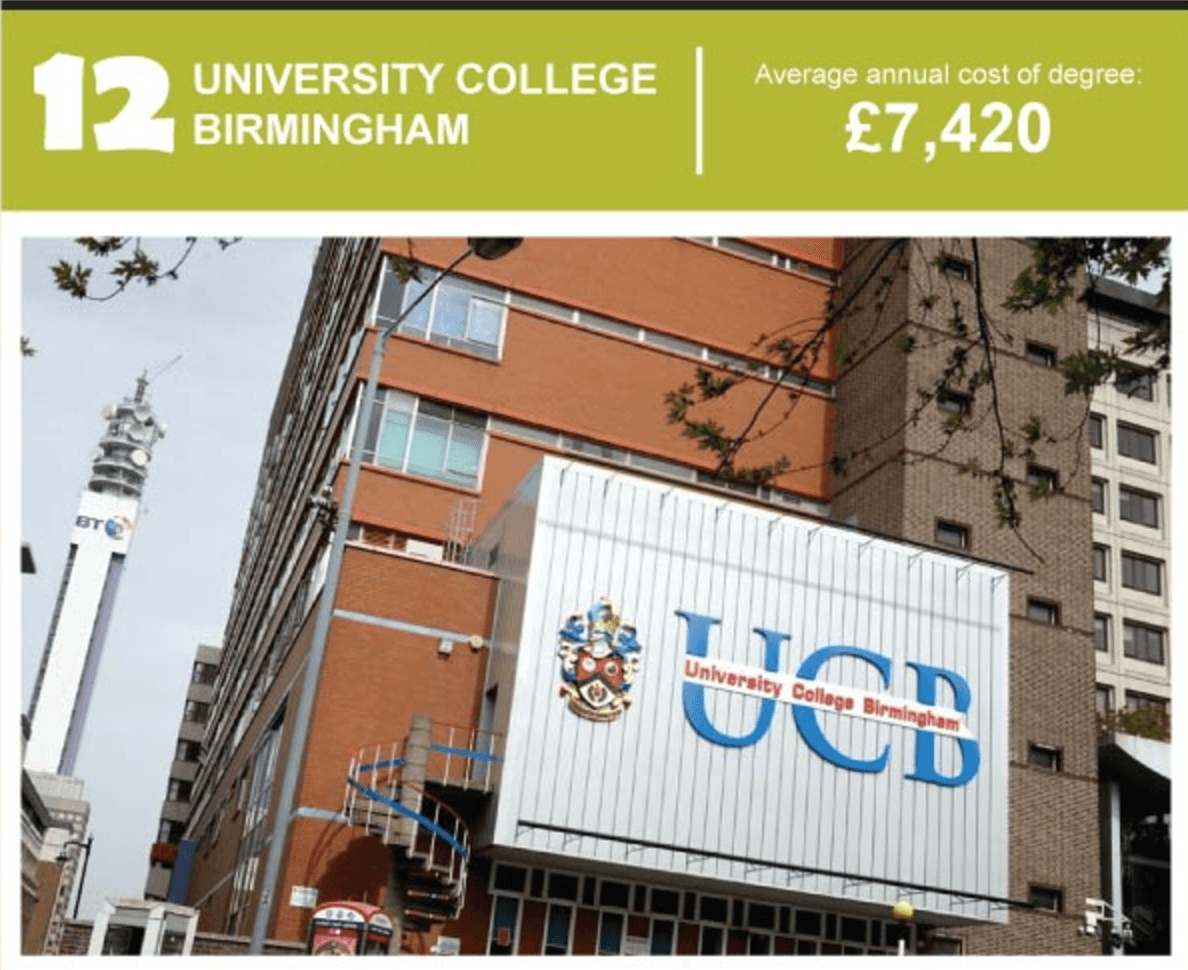 Average annual cost of degree - £ 7,420
Awarded full university status in 2012, University College Birmingham is based on two sites, Summer Row is in the city centre, while Richmond House is nearby. A new campus was made available for the 2013/14 academic year, which includes a 24-hour flexible learning centre, a cafe and a dedicated Postgraduate Centre.