6 Smartphone Apps That Can Help You Study Better
By Nur Hafiza Abu Bakar | Last modified 20 Mar 2020
Share this page with friends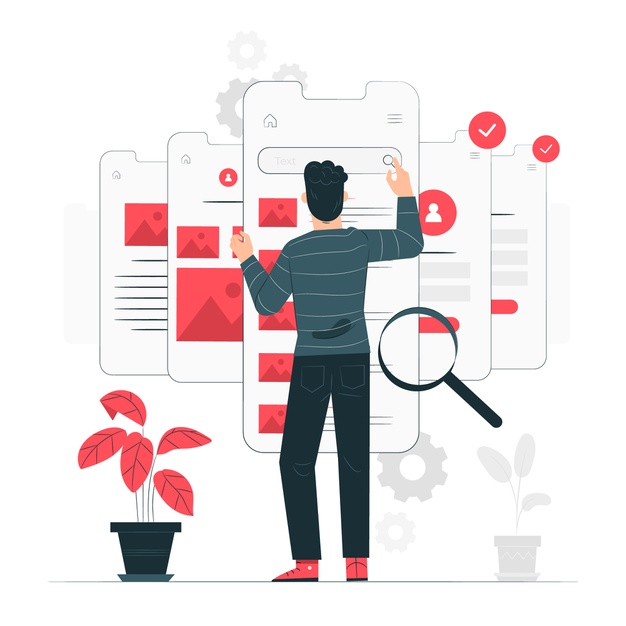 Smartphone ownership is rapidly growing all around the world. In this emerging economy, almost everyone of all ages owns a smartphone, including college students. As the technology keeps on improving over the years, there are many things you can do with a smartphone.
The smartphone was invented not solely for photos and social media, you can use it for different purposes. While it is true that we can sometimes get carried away and distracted with our phones, we can still control the usage and use it for our own benefits.
If you go through the Play Store on Android or App Store on iOS, many applications are available for free. Life as a student in this digital age can give us a lot of advantages by knowing how to use the smartphone in the right way.
There are several apps you can find that will help you score and boost your study motivation. The best part is you don't have to pay anything for it. Here are the seven apps that can help you be better a student:
1. Microsoft Math Solver
Want to solve the algebra problems you learn in class faster and at the same time understand all the methods used? Microsoft Math Solve can be the best app to help you out!
About: Microsoft Math Solver provides assistance for math problems including arithmetic, algebra, trigonometry, calculus, statistics and other subjects. Just simply write the math problem on your phone or use the camera to capture the math problem photo. This app will instantly recognise and help solve the questions. If it's your first time using the app, there will be a step-by-step guide and explanations prepared for you.
Install this app - Android | iOS
2. Grammarly
Want to write something but afraid of making grammatical errors? Grammarly Keyboard got you all covered! At urgent times, you could possibly have to do your assignments or any minor tasks on your phone. This app can be a life-saver for you.
About: Grammarly Keyboard makes sure that your writing style stays on point and error-free. This can be used anytime; it could be when you're writing an email, simple messages to your lectures and friends, do your regular postings on social media and more, this app lets you complete the task with confidence.
Install this app - Android | iOS
3. Socratic by Google
If you need help to solve any problems and questions for the subjects you learn in school, this app might be helpful. Be it for Biology, Chemistry, Algebra, Geometry and other art subjects, Socratic will lend you the hand!
About: Socratic by Google is a learning app that helps you understand all your schoolwork at high school as well as the university level. If what is taught in class, you can simply ask Socratic the question and the app will lead you to the best online resources.
Install this app - Android | iOS
4. SAT vocabulary
Do you want to learn new vocabs to include in your essays? SAT Vocabulary can help you! SAT is actually the standardised test used for college admissions in the United States. One of the tests includes a vocabulary section. So if you want to know vocabs you've never learned before, this app is a perfect platform for you.
About: The app can be used when you are preparing for the SAT exam. To add some efforts for good SAT results, SAT Vocabulary can help you practise for a few minutes to increase your vocabulary knowledge on a daily basis. This app offers more than 350 SAT words with simple definitions that are easy to understand, examples, pronunciation and more.
Install this app - Android
5. Osem
Perfect for Malaysian students, Osem will help you get excellent results just by installing this app on your smartphone. The app covers big and important exams like UPSR, PT3 and SPM. It includes more than 1,000 online lessons and study notes compiled just for you.
About: Osem is an app developed by a local company to help students understand the subjects they learn in school better. Compact notes and question sets are given by teachers in Malaysia are available on this app. The lessons given are easy to understand and will help students to understand the concepts faster. The subjects offered include Maths, English, Bahasa Melayu, Pendidikan Islam, Geography, Chemistry, Physicals, Biology, Science and more.
Install this app - Android | iOS
6. English Grammar & Test
Grammar is a complicated structure in a language. Not everyone can simply grasp the grammatical system easily as it requires a lot of reading and practice. If you want to write your essays with no grammatical errors, let English Grammar Test app solve your problem!
About: English Grammar Test app is created for those who are learning English language in the Intermediate and Upper-intermediate levels; the test is divided to each level accordingly which contains 30 tests with 20 exercises. Once you complete the test, you can see which aspects of English grammar you are good at and which of them need you to do more practice. The app includes simple explanations of grammar to help you understand better. The syllabus includes Word Order, Articles, Present Tenses, Past Tenses, Future Tense, Passive Voice, Modal Verbs and more!
Install this app - Android