Scholarship Essay: Tips & Template That Actually Work
February 24, 2022
Jocelyn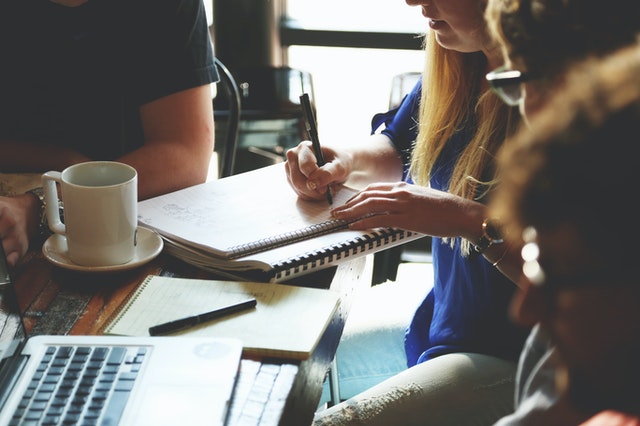 Let's be honest: Higher education doesn't come cheap.
As much as students desire to study their dream programme in the best university in Malaysia or the world, only a small percentage actually manage to do so. Others would have to opt for a more affordable choice instead.
This is why you need a scholarship!
Government and private corporations award scholarships to students with outstanding performance, be it academic or co-curricular achievements.
What are the types of scholarships in Malaysia?
Academic achievement scholarship
The academic achievement scholarship naturally comes with plenty of competitions. It is exclusively for students with an outstanding academic performance (straight As etc). Recipients are required to maintain high grades to continue receiving the incentive. JPA Scholarship is one of the most famous and competitive scholarships in Malaysia.
Extra-curricular scholarship
You still stand a chance for a scholarship even without straight As! This scholarship is awarded to students with exceptional achievements outside the classroom, such as sports, the arts, and music. Corporations that offer this scholarship include government agencies, sports/arts associations, and higher education institutions.
Need-based scholarship
Everyone deserves a chance at higher education. This scholarship serves as a financial aid for underprivileged students. It is usually awarded by the government, NGOs, charity associations, universities, and more.
Institution-based scholarship
To be eligible for this scholarship, students must be alumni of a school, association, or group. The award varies from partial to full scholarships.
How to write an impressive scholarship essay?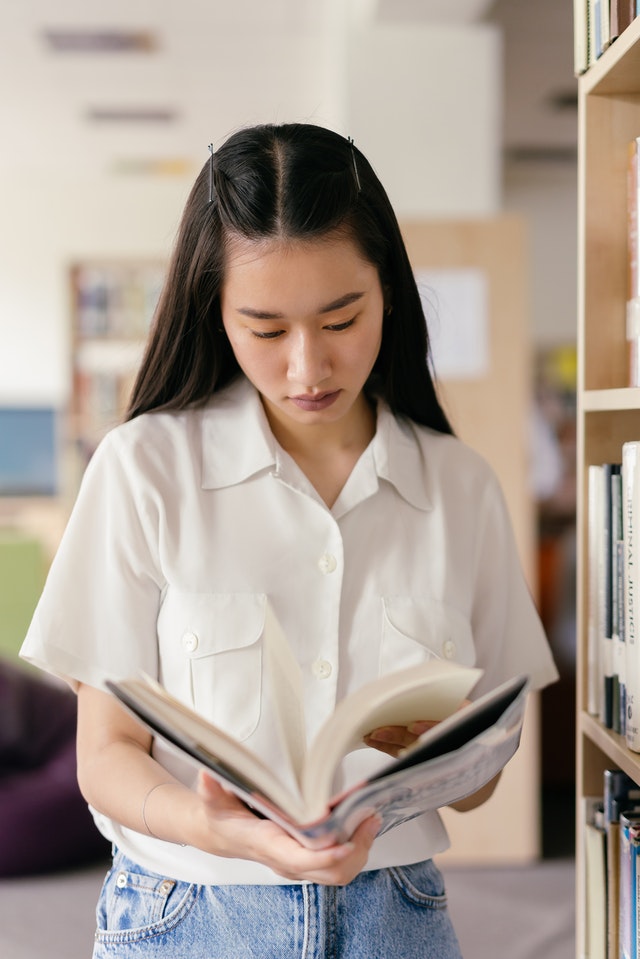 Writing an essay as part of the scholarship application requirement doesn't have to be daunting.
The most important thing is that you do not plagiarise from the internet. While it is tempting to present the perfect essay to wow the evaluator, they can spot a reused/copied piece right away, and you can wave your scholarship goodbye.
Instead, we have compiled some tips to help you write an original essay, as well as a template to guide you through. Keep reading to find out more.
1. Understand the essay question/topic first.
If you have trouble understanding the question, you can always have someone go through it with you before you begin writing. Besides, it is always better to seek clarification from the institution than going off-topic. You only have so little chance!
2. Research thoroughly
Take note of your achievements and strengths that differentiate you from others. Don't just stop at "I have strong leadership skills." Were you a captain of any sports team? What did you do to solve a crisis as a leader? Elaborate and give real-life examples.
3. Highlight your genuine interest
Why choose the university, programme, and industry? You should sincerely explain the reason behind your choice and address your passion here. After all, no one wants to award a student who is only half-interested.
4. Brainstorm the essay flow
Try to present your points in the best ways possible. These common questions that may appear in the essay:
How will the scholarship help your future endeavours?
How can you help your community by studying in this programme?
Why do you want to join this university?
Even if they are not your essay questions, you can use them as a guideline to detail your intentions in a short paragraph.
5. Start writing
Carefully write your first draft and show it to people whom you trust will give genuine feedback, be it good or bad. If it doesn't impress them, chances are, the markers won't either.
6. Edit your draft
Proofread it multiple times. You want your essay to be free of grammatical errors and silly mistakes!
7. Lastly, submit your essay on time
No matter how good your essay is, late submissions will not be tolerated. Find out the deadline and be punctual!
You should also be careful NOT to make these mistakes while writing your essay, or you will risk losing a scholarship! Remember that you shouldn't:
Use the same essay for every scholarship application.
Include jargon and difficult words that are unfamiliar to you.
Mention too many achievements. It will make you seem arrogant.
Overuse quotes. The key is to stay original.
Is there an available template?
Below you will find the basic outline and format to help you write a killer essay.
1. Introduction
Kick-off your essay by introducing yourself with your full name and the name of the scholarship.
2. Objectives
State your programme and the reason why you chose it. It is best to elaborate how your major can help you contribute to the betterment of your community or society.
3. Background
Share details about your character that show how well you fit into the programme and industry. It is worth mentioning any activities you were a part of, such as volunteer work.
4. Explain why you need this scholarship
How will the scholarship help you during and after your studies? You must be detailed and concise in this section.
5. Conclusion
Highlight certain parts of your essay again, such as your desire to join the university and how you will appreciate and make full use of the scholarship if you were to receive it.
Essay format
According to College Essay, your essay should typically follow this format, unless the institution specifies otherwise.
Font: Times New Roman
Font size: 12
Spacing: Double
Margin: 1 inch on all sides of the A4 document
There you have it! All the best in applying for a scholarship!
If you want to apply to study overseas, here are 8 secrets to winning scholarships abroad.