Online learning is actually bad for you (or so they say)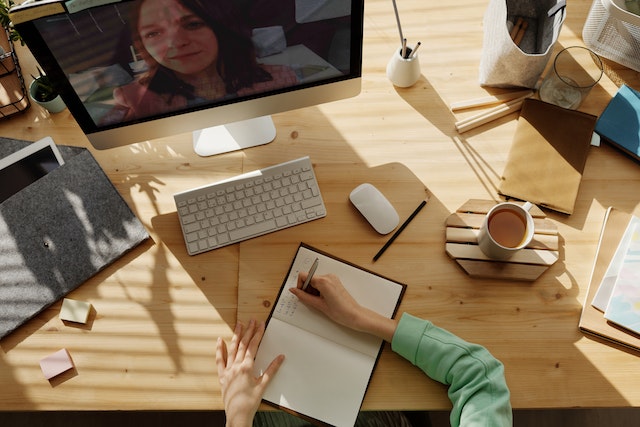 Online learning is quickly picked up fame when we were hit by the COVID-19 pandemic. Ever since, it has turned into such a norm that it is offered by many universities worldwide for students to continue their educational journey despite the lockdown.
Even after the situation stabilises in most countries, the practice still remains an option. However, the alternative continues to receive mixed reactions due to several misconceptions.
We'll clear them up for you, along with pros and cons of online classes.
Misconceptions of online learning
1. There is no room for networking.
There are tonnes of different ways to network through online classes. With a little bit of effort from educators, virtual sessions can be fun and engaging.
Games such as Gartic, Kahoot, and crossword puzzles usually accommodate a large number of players and their rules are easy to comprehend by both educators and students. Movie and sharing sessions can also help develop a bond between educators and students.
Besides bringing the fun to everyone at home, these engaging activities enable students to work together, train their communication skills, and also reasoning skills.
2. You lose motivation quickly.
This won't happen if a rigid due date is set at the beginning of a new semester, and is obeyed by students. You will need to learn how to manage your time efficiently, so deadlines should not be negotiable with your lecturer, unless there is an emergency.
Additionally, adhering to due dates means you will complete your assignments punctually and increase the chances of you graduating on time.
3. Credibility and reputation are questioned.
You should always go for institutions that are accredited by a professional body.
As online classes are held virtually, it is hard to prove the credibility of a non-traditional or uncommon institution. This will hinder your job search if your degree is indeed from an institution with little to no recognition.
Easyuni is a platform that provides information about all the credible institutions in Malaysia and in popular study abroad destinations. Check them out here.
What are the pros and cons of online learning?
Advantages of online learning
You will be confident and productive in using collaboration tools, emails, drop boxes, and more!
You get much more flexibility and freedom to study while working part-time.
It reduces financial burden because you're not paying for transportation, course materials and even rent(for outstation students).
You have more time to work on your passion, side gig, or even self-improvement.
Bad weather won't be an issue, especially when you have exams and important presentations because they are done online.
Learning becomes more convenient with video recorded classes as you can rewatch them when needed.
You can learn comfortably and at your own pace.
Introverted students have the option to comfortably approach lecturers through emails.
Students can learn without the anxiety of being judged by others.
You can be more creative and resourceful as you set your own pace for assignments.
Disadvantages of online learning
It is easy to get distracted by items in your learning space.
It is easier to cheat in online exams.
Online learning is limited to certain types of programmes, meaning practical courses might not have an online option. (Nursing, Engineering, Healthcare, Hospitality, etc)
Excessive exposure to blue light emitted by screens can affect students' sleep.
Connectivity problems and limited access to laptops and wifi can hinder a student's online learning experience.
Universities in Malaysia with online programmes
Curtin University Malaysia
Swinburne University of Technology (Sarawak Campus)
INTI International University and Colleges
OUW Malaysia KDU
ACCA
Universiti Sains Malaysia (USM)
Universiti Malaya (UM)
Universiti Teknologi Malaysia (UTM)
Discover Top Universities & Colleges in Malaysia.
Universities abroad with online programmes
University College London (UCL)
Columbia University
University of Edinburgh
John Hopkins University
The University of Manchester
Northwestern University
King's College London
University of California
University of Sydney
Monash University
Check out our country guide featuring Australia, Bulgaria, Ireland, Canada, the UK, USA, Asia, Europe, and more!