Offering You the World: Taylor's University Foundation and Diploma Programmes
By EasyUni Staff | Last modified 11 Nov 2017
Share this page with friends
If you need more time to determine your fields of interest before your degree studies, Foundation in Arts is the best fit where you can explore various fields of study within the art stream.
Alternatively, you may have early immersion in a particular field of study by going through our specific foundation or diploma programmes. The wide range of specific foundation or diploma programmes enables you to enter the career fields of your interest such as biotechnology, culinary arts, architecture, accounting & finance, medical, arts & design, pharmacy, education, food science with nutrition among others.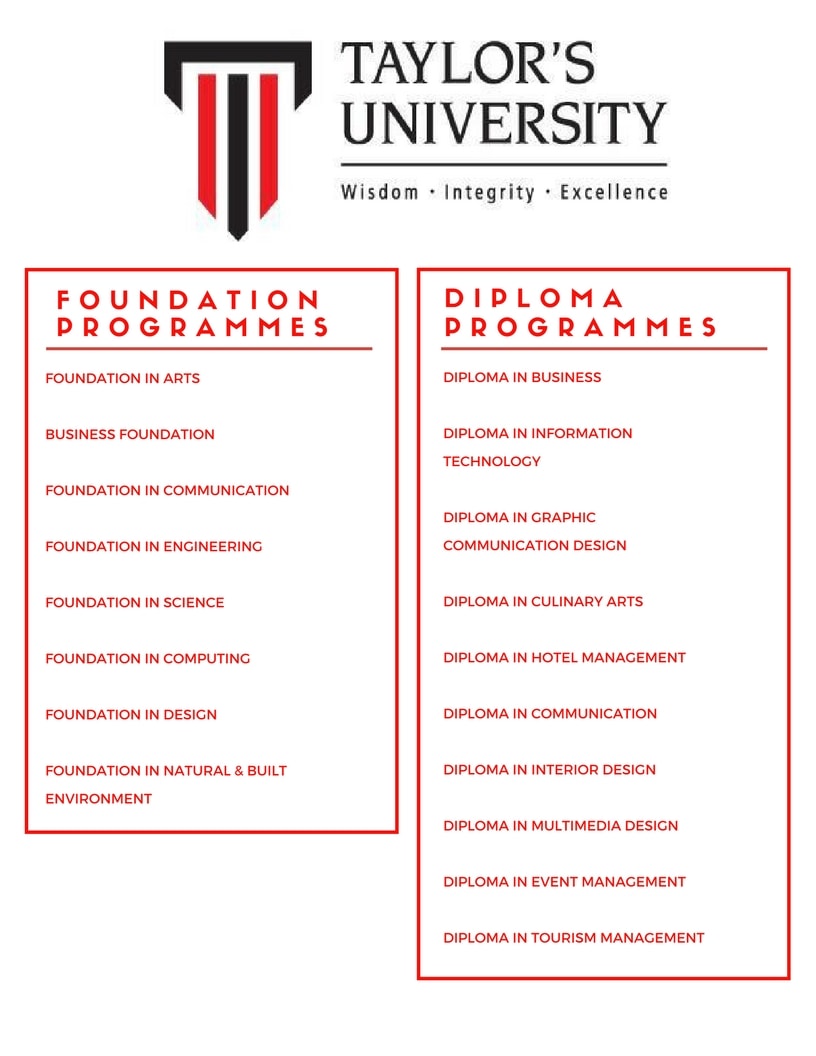 The internship opportunities offered under Taylor's University Diploma Programmes give you an edge over your peers in the workforce.
For a full overview of Taylor's University Foundation & Diploma programmes, visit university.taylors.edu.my/foundation-diploma or visit us at Taylor's University, Lakeside Campus.