MUET vs TOEFL vs IELTS
By EasyUni Staff | Last modified 05 Feb 2020
Share this page with friends
Now that you realize how important English is, we'll break down the three most commonly-required English certifications used not only in Malaysia but around the world.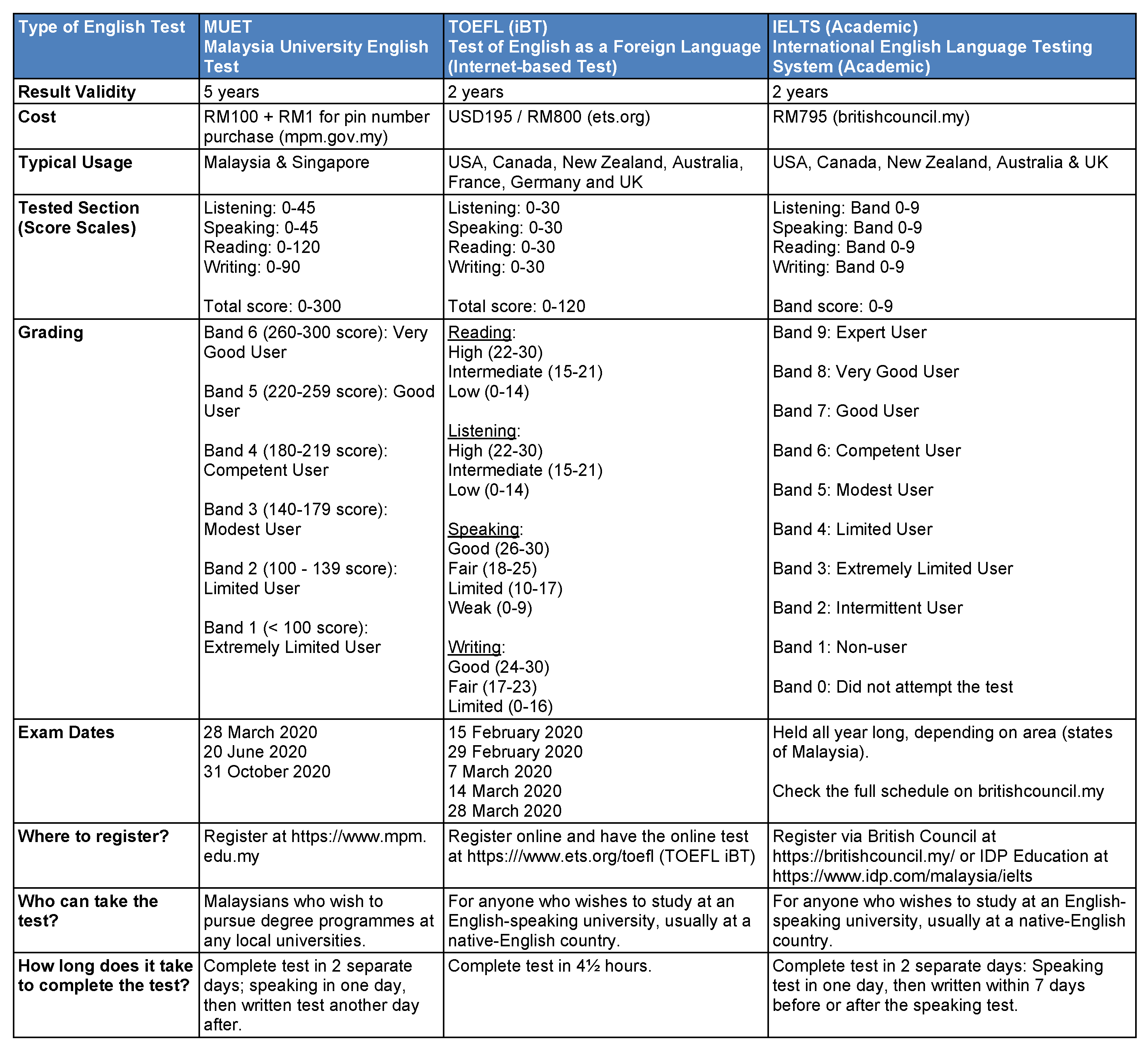 If you're pursuing your higher education in a public university in Malaysia, taking a MUET is a good choice as it's cheap and gets the job done. However, if you wish to transfer to English-speaking private varsities, or study abroad at native English-speaking countries like the US, Australia or UK, you'd definitely need to take the TOEFL or IELTS exam.
While most English-speaking universities generally accept both TOEFL and IELTS, be doubly sure by just checking out the admission requirements for your preferred university.
It's never too early to start planning on brushing up your English to acceptable university-entrance levels. Remember, if your score doesn't quite make it first time around, you can always take these English exams more than once till you are satisfied with your results. Good luck!