5 Ways on How to Prepare for Exam Results Day
March 27, 2020
Nur Hafiza Abu Bakar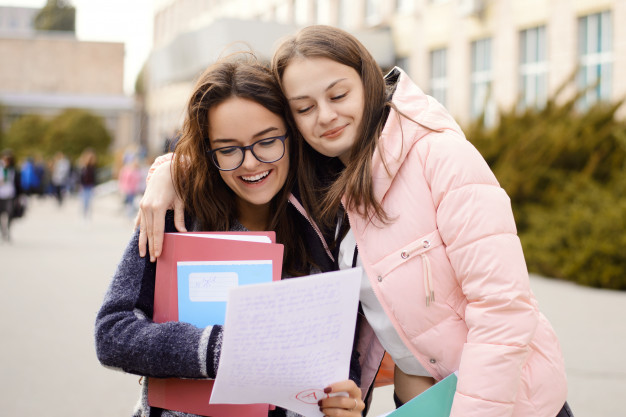 Results day is the phase where every student gets nervous, anxious, scared and afraid of what's going to happen. We get you! We all had been in the same situation before, in fact, everyone experienced the same.
Your worries will never go away once you have your exam results in your hands. You would have the thoughts of whether you did well or not. Will your exam results help you get into your dream university? A lot of questions are going to pop in your mind and it's totally fine.
But the most important thing is to remain relaxed. Give yourself some self-motivation so that you can have to go through a stress-free results day.
Here are the ways on how you can prepare for exam results:
1. Remember that you already did your best
While you might think you could do better, there's no use to worry about that now. Past is past, what's crucial is for you to know that you already did everything you could back then. Whatever will be, will be. All of your hard work and efforts were poured out while you studied and answered all the papers. If you already get your mindset prepared, you'll be more than ready for the results.
2. Dress well
Let's face it, you're going to meet a lot of people on d-day. Your teachers and classmates whom you haven't seen for quite a long time will welcome and greet you. Not to mention about the pictures you will be taking. Don't overdress, just dress decent enough to go to school to collect your results. Some schools will notify students to wear school uniform, so get in touch with your school administration and ask them if there is a dress code you need to follow.
3. Have enough sleep
It can be difficult for you to sleep early when you have a big day coming the next day, but you do not want to feel restless. Your body needs to be fully charged. Sleeping early can also help you forget about the results for a while. This temporary runaway will make you feel fresh for the results day.
4. Reduce your time on social media
It's good to stay away from social media for sanity sake. A lot of students are on social media today and a lot of things are overshared. Especially when it comes to the peak season for school leavers. There's nothing you will lose by going on a social media break. It can be a day or even a few hours.
5. Don't let others bother or scare you
Remember that you aren't the only one who is going to collect your exam results, there are other students as well. You are bound to see different reactions and emotions expressed by them. Don't let their reactions affect you. Try your best to focus only on yourself and the results you will be getting.