How to cope with student stress and worries?
September 08, 2022
Jocelyn
Being a university student may be fun, but it also comes with relatable worries and challenges.
With the bars of higher education (and for some, your parents' expectations) raised, you might find yourself with too much to do in too little time.
Naturally, you will start to grow concerns about your self, your education, and your career.
And these concerns - if they get serious - can potentially affect one's mental health.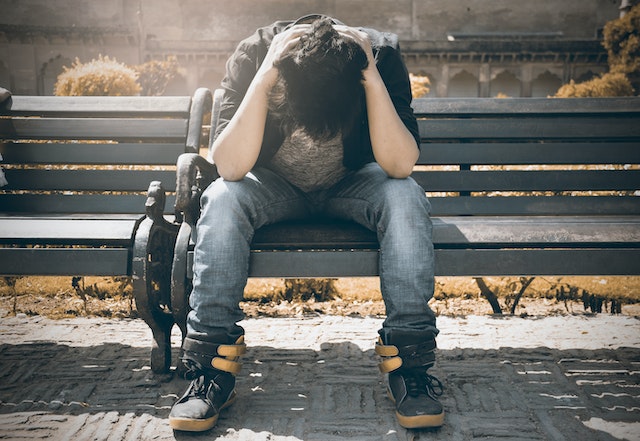 Image source: Pexels
So, what are they and how can you tackle them?
1. Academic anxiety
From my personal experience, studying for exams is one of the most stressful parts of university life. The fear of failing or not performing well can easily creep into your mind when you worry about your studies.
Academic anxiety can affect any type of students, so this doesn't mean that high performing students don't feel the same as well!
The anxiety that comes with exams and studies can potentially lead to avoidance and procrastination, so it is vital that you are able to notice the signs and create a study plan that works for you.
Organising and prioritising tasks can help you stay focused. You can also set small study goals instead of huge ones to feel a sense of accomplishment each time you tick off a chapter.
2. Separation from home
For Malaysian students and international students who have to move out of their homes and countries to study, adjusting to a new environment can be challenging.
Being away from family and friends is distressing, especially if you also have to adapt to a new lifestyle and routine. The uncertainty can overwhelm a person and cause anxiety to build.
This is where family support is important. You can set a day in the week to have a call with your family members to feel more comfortable settling down in a new place. It can be a simple update about your day or even your adventures (and misadventures) of exploring a new state or country.
3. Struggle to establish self-identity
According to Medium.com, "When you believe in your idea of yourself it is known as self-identity."
Some of the common student concerns include struggles to establish self-identity. People with a strong sense of self-identity are confident, and they understand themselves and their preferences well. Negative remarks work as constructive criticism, and they won't let those words affect their performance and worth.
Ask yourself "Who am I?". It is alright if you don't have the answers yet. You can always start with these few steps according to Healthline:
Identify your strengths and weaknesses
Find out what makes you happy
What are your values in life?
Do you make the choices on your own or because someone else says so?
Do you always say yes even though you disagree with something?
4. Social anxiety
As a student who spent about 2 years studying in isolation, getting back to physical classes can feel awkward - you just forget how to socialise face-to-face!
This can be a stressful situation for some students that they could develop social anxiety that can affect their communication skills, confidence and lifestyle.
It is important to spend some time doing things you love, learn a new skill, and practise socialising with people you are comfortable with. Every step counts, and what matters most is that you try! You will find yourself improving as time goes by.
5. Financial concerns
Financial difficulty is a global concern among university students. Textbooks, laptops, transportation, living costs, student activities and not to mention, tuition fees require a huge sum of money.
In fact, 78% of Malaysian students even choose online learning over physical classes if they could pay less tuition fees, according to themalaysianreserve.
Globally, 66% of students would do the same.
Many students turn to debts and loans to pay for their higher education and end up stressing over the accumulated future debts that they have to repay.
To reduce the stress caused by finances, it is important to spend wisely and make plans for the future. You can also utilise your skills, passion and hobby doing a freelance job to earn income while you study. The money you save up will then be really helpful in repaying your student debts.
Even better, you can enrol into universities that offer scholarships to their students. There are plenty of scholarship categories besides academic ones, such as sports, talent, sibling discount, and more! Be sure to check out these universities on our website: www.easyuni.my or www.easyuni.com.
Scholarship Essay: Tips and Template that Actually Work
What Happens in a JPA Scholarship Interview?