How to Check STPM Results
By Nur Hafiza Abu Bakar | Last modified 21 Feb 2020
Share this page with friends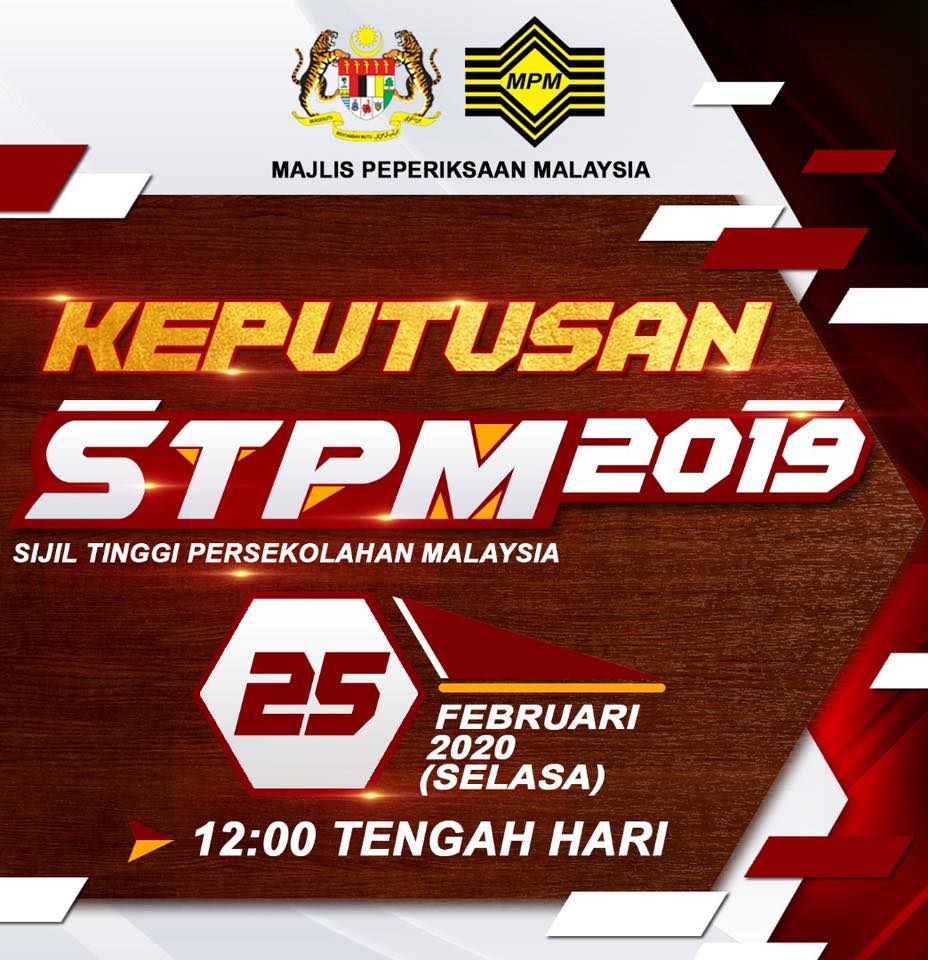 Image source: Kementerian Pendidikan Malaysia
A total of 44,823 students who took Sijil Tinggi Persekolahan Malaysia (STPM) in 2019 have been waiting for this moment to arrive.
The Malaysian Examinations Council (MEC) has officially announced that the results date for STPM 2019 candidates is 25 February 2020 (Tuesday).
Like Sijil Pelajaran Malaysia (SPM), there are several ways on how you can check your exam results.
1. At school
Most students would prefer collecting their exam results at school. The results are available for collection on February 25, 2020 at 12:00 PM.
The crowd can be overwhelming if your school has many STPM candidates but don't worry, it normally won't take that long. Once you arrived, just follow the instructions given by your school. Make sure to bring along any required documents if needed.
2. Via SMS
If you are not able to collect your results at school, you can also check your results via Short Message Service (SMS). It's very simple, all you have to do is to type:
STPM Result<space><identity card number> and send to 15888.
It may take some time if the line gets busy, but if it takes longer than you expected, you can use the 3rd method below.
3. Check it online
Another way which you can use is to check your results online on Majlis Peperiksaan Malaysia online portal. The results will be available on the same day, February 25, 2020, at 12:00PM.
In the case of private individual candidates, the results will be delivered to them by mail.
We wish you all the best and hope you pass with flying colours!
Planning to pursue your studies after STPM but don't know where to go about it? Get in touch with our counsellors for FREE counselling services.