Form 6 vs Foundation: Which is better?
After SPM and the celebration of freedom is over, it is time for a new dilemma: choosing the right Pre-University programme.
A quick crash course about the Pre-University programme:
SPM leavers who plan to pursue their higher education must complete a preparatory course/Pre-University (Pre-U) programme first.
You will gain the necessary knowledge and skills similar to those at undergraduate level.
Options include Form 6, Foundation, Diploma, A-Level, International Baccalaureate, Canadian Pre-University, and more.
In this article we will cover the major differences between Form 6 (STPM) and Foundation to help you make the right choice.
(Read: Foundation and Diploma: What is the difference?)
Form 6 in Malaysia
Form 6 is a national Pre-University (Pre-U) programme offered by many government schools. The structure is similar to A-Level. Form 6 in Malaysia is highly recognised by universities around the world, and it is considered the most affordable Pre-U programme.
The examination is called STPM, or Sijil Tinggi Persekolahan Malaysia. With good STPM results, you can secure a spot in public, private, or even overseas universities.
(Read: Former STPM student spills the beans)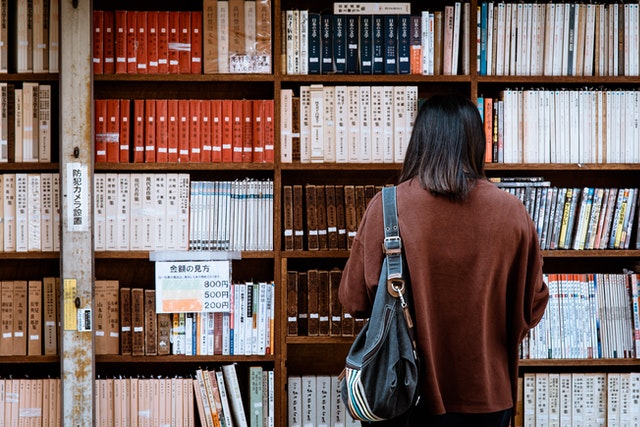 Image source: Abby Chung, Pexels
Who should study Form 6?
It is best for students who are studious and want an affordable but highly-recognised Pre-U qualification.
How long is Form 6?
One and a half years, split into three semesters.
What is the curriculum of STPM like?
As Form 6 is now on semester basis, you will have a major exam at the end of each semester. You can also repeat written exams at the end of the third and final term to increase your average grade.
Depending on your subjects, there is also coursework (20% - 40%) consisting of a written thesis, field work, and practical projects.
Form 6 subjects
Similar to other Pre-U courses, you are given the flexibility to choose your subject combinations. However, Form 6 students must first decide on a specific stream (arts or science) and choose subjects relevant to their streams.
There are various categories of subjects that you can choose on top of the compulsory subjects for both streams, which are Pengajian Am (General Studies) and the Malaysian University English Test (MUET). You can only take 4 to 5 subjects.
For example:
Language and Literature - Languages (Malay, Chinese, Tamil, Arabic), Literature in English, Communicative Malay Literature
Social Sciences and Religious Studies - Economics, Business Studies, History, Accounting, Islamic Law and Studies, Geography
Sciences and Mathematics - Biology, Chemistry, Physics, Mathematics, Information & Communications Technology
Arts and Sports - Visual Arts, Sports Science
However, keep in mind that most arts subjects are taught in Malay.
Grading System
You will receive a letter grade (A, B, C, etc) for each subject, but there will also be a numerical score with the maximum Grade Point Average (GPA) being 4.0.
At the end of Form 6, you will receive an Overall Subject Grade Point that calculates the average scores of all your subjects.
(Read: Former STPM student spills the beans about her Form 6 experience)
Foundation in Malaysia
Foundation is a niche Pre-U programme that is usually catered for a specific field or discipline. It is considered a fast track to undergraduate programmes.
You will choose and study specific subjects in Foundation to prepare for a smooth transition to a degree of your choice.
Image source: Pixabay, Pexels
Who should study Foundation?
If you already have a clear direction of which field and degree to study, taking Foundation gives you a head start on gaining knowledge and skills related to your degree.
How long is Foundation?
A typical Foundation programme lasts about 12 to 18 months, and is also split into semesters.
What is the curriculum of Foundation like?
You will find a combination of coursework and final exams. How frequent they are depends on the institution.
Foundation subjects
Besides the arts and science, there are different types of Foundation programmes for specific fields as well. For example, Foundation in Pharmacy, Communication, Business, Hospitality and more.
There are many more subjects to choose from compared to Form 6. As you are gearing up to study a specific course after completing your Foundation, it is best to choose subjects related to your chosen field of study. There will be compulsory and elective subjects.
The options depend on the institution you are attending.
Grading System
Varies depending on the programme and institution

In short, you save money by going to Form 6, and with Foundation you can save time.
Can you decide which is better for you now?
(Read: After SPM Guide 2021 - 2022)