Featured Student Of The Month: Elaine Cheah
By EasyUni Staff | Last modified 11 Nov 2017
Share this page with friends
Describe yourself.
I'm slow to warm up. Sometimes people who don't know me well mistaken me for being an arrogant and materialistic person. In reality though, I'm easygoing and like to make friends.
What made you pursue this degree?
Initially, I wanted to pursue a degree in Business Information System. However, I later found my passion to be in the field of Business Administration after I embarked onto an online business that deals with fashion. I then decided to switch my major.
What are the most essential factors why you chose UTAR?
The beauty of this campus is amazing. UTAR is built on 1,300 rolling acres with picturesque mountains and dotted with scenic lakes. I love the idea of UTAR being closer to my hometown in Ipoh as it's always nice to head back sometimes to visit my friends and family. On top of that, courses here are relatively affordable compared to many other universities. When I took the campus tour, I couldn't imagine myself anywhere else. My gut feeling actually played a major role in my decision to apply. I felt I had to be here.
I understand you run an online business that deals with fashion. So, tell us what made you venture into online business?
I started the online business three years ago on Facebook. At first, I started only by selling jewelleries for my friend. The profit margin was very small, so I thought I could earn more if I were to do it myself. I decided to start this business and partnered with another friend and while that partnership did not work out, I continued to do this business by myself.
When are you the happiest?
When sales are good, haha! I feel the most joy when my items are selling off quickly as that means I'm able to move my stock quickly. It also means that I'm offering what I think my customers want. This gives me a great overall sense of accomplishment and fulfilment.
How do you manage your time to juggle between university and work?
Work smarter, not harder - that's my motto. I prioritize my tasks and make sure I accomplish the most important tasks first, in this case, my coursework. When I am loaded with coursework, I will put a temporary halt to my online business and other freelance modeling jobs.
What kind of career you want to pursue after graduation?
I want to be a business owner. Doing this online business on my own has taught me so much, plus, it allowed me to taste what it's like to run my own business and chart my own success. Else, I might be a pet groomer because I love pets. I don't see myself sitting behind a desk all day.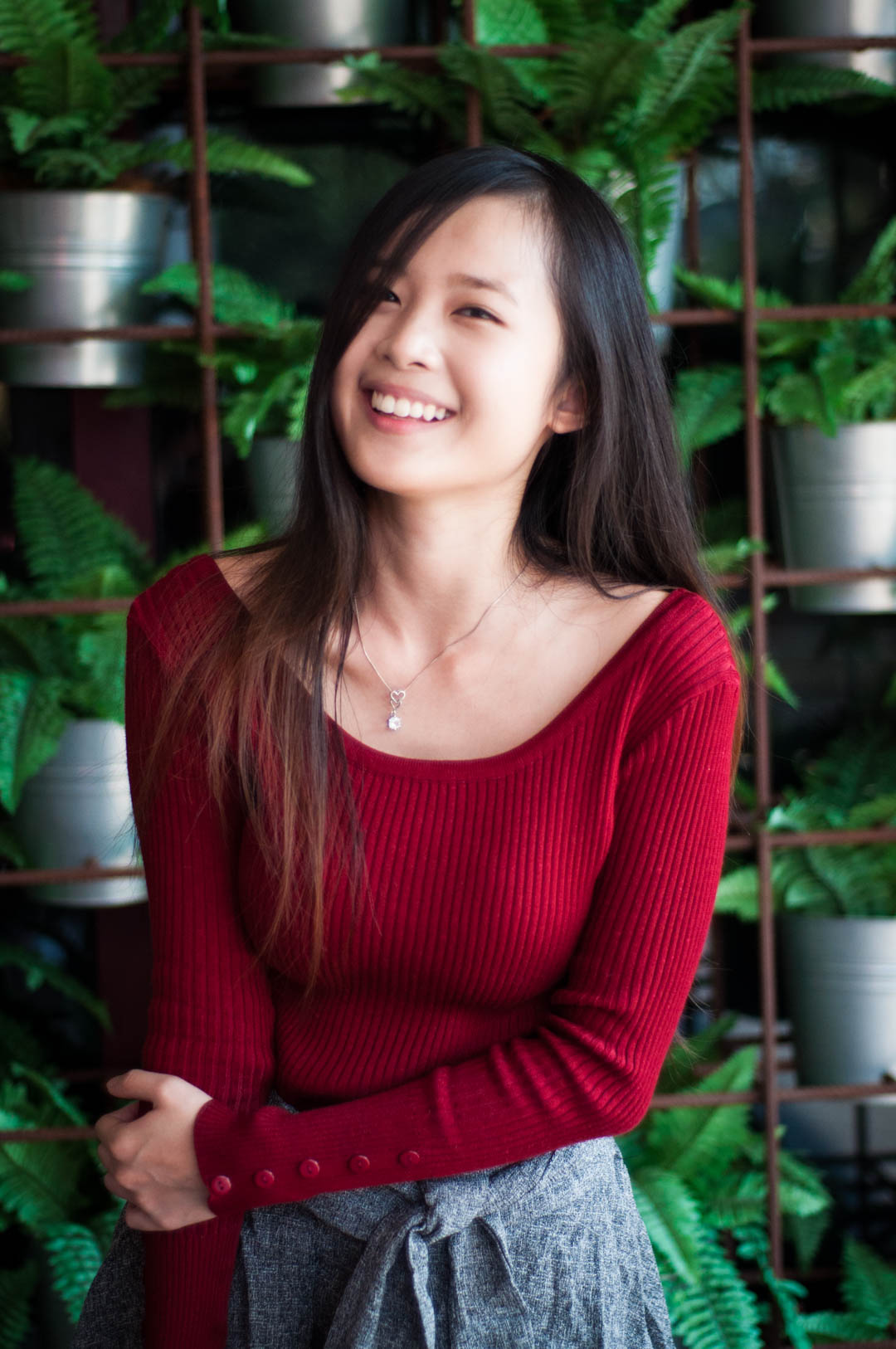 Has it sinked in to you that you are probably the most famous person that UTAR has?
I never really thought about it. But it's possible, I guess? (shy).
How were you able to build your fans?
I began to post pictures wearing items from my online shop to promote it. After a while, I realized that more people started following me. It felt great to receive all the support and read all the beautiful comments. On top of that support, people were genuinely interested in the items that I was selling, so sales started to pick up. I took a personal approach of showcasing and sharing my personality when I posted my favourite pictures with my followers as well as some personal moments in my life to create a personal connection with my followers. I love receiving all the feedbacks from people who are inspired by my style.
Was there an instance that you think that this popularity is a curse?
Popularity without merits can be a curse. Being popular can mean a very flimsy circumstance sometimes. I found myself to have a harder time making friends with other girls. That's sad but I insist of having my own me.