4 Differences Between Foundation & Diploma for Design Students
By Nur Azre | Last modified 22 Nov 2019
Share this page with friends
This article is contributed by a group of Foundation students studying at INTI International University & Colleges, Subang.
Firstly, one of the differences between a foundation and diploma is the duration to graduate. The duration for a foundation is 1 year, which is considered the shorter route. On the contrary, the diploma is 2 ½ years which includes an internship. (Sin, 2019) According to our online survey, the majority of students or alumni chose the foundation because they can graduate earlier and enter the degree immediately.

Other than that, another difference would be their syllabus. For the foundation, the syllabus is more general but for the diploma, it is more specific. So, people who already identified their interest will go for a diploma. But if they're unsure, they will go for the foundation.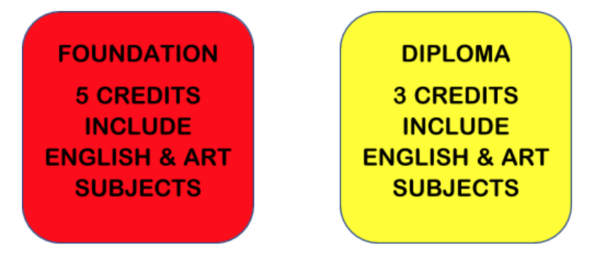 The next difference would be the entry requirements. For foundation, you will need 5 credits whereas for the diploma you only need 3 credits. In this case, since we are focusing on the design pathway, English is one of the compulsory credits needed if you intend to get into any design course, and some other colleges also consider Art subject a credit. This ultimately depends on which course we intend to pursue in college. So, it is obvious that we should always research the college's requirements.
Lastly, the final difference would be the fees. Foundation will cost between RM10000 to RM23000(Malaysia ringgit) while for diploma it is between the range of RM 35000 to RM50000. Most people will choose a diploma because they can't afford to pay for their degree fees which cost between the range of RM70000 to RM90000. Also, some may choose a diploma because they can work after graduation.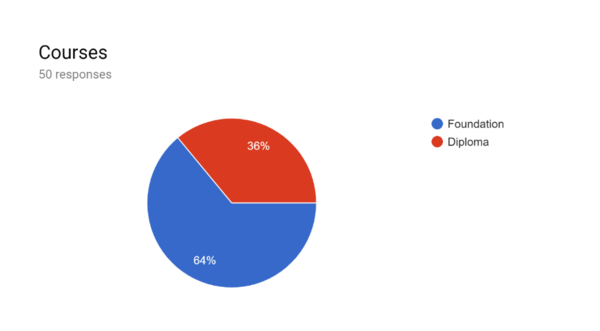 In conclusion, the differences between foundation and diploma are very distinct. Foundation will provide us a good basic to enter degree while diploma tends to prepare us for entering the working environment. Therefore, the choice is made depending on our preferences and career plan. We should always plan ahead for our future and career path so we can end up on the right track.