Choosing the right university and course in Malaysia
June 30, 2023
EasyUni Staff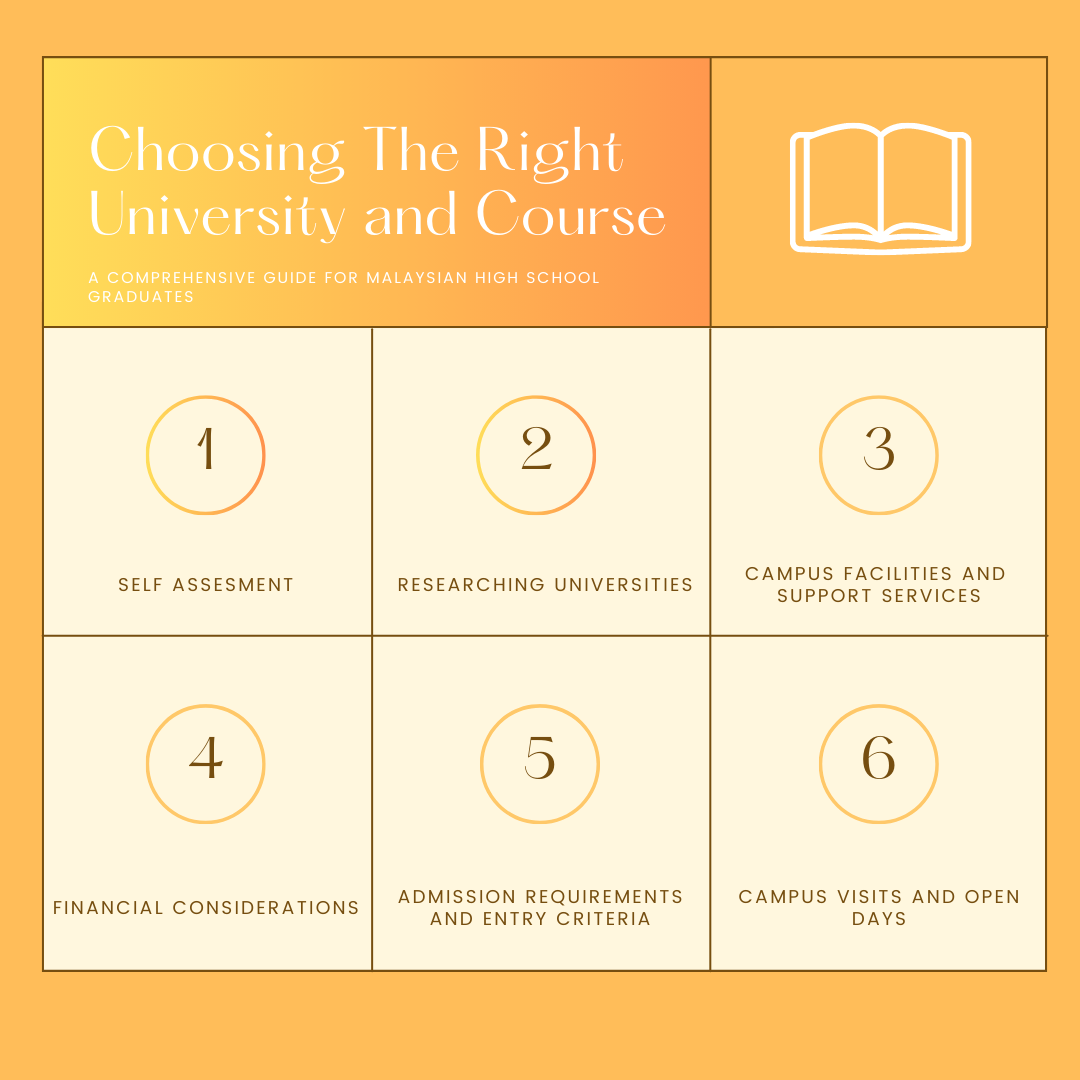 Choosing the right university and course is critical for most high school graduates. The selection process involves carefully considering various factors to ensure that the chosen institution and program align with personal aspirations and career goals.
This informative guide provides an overview of the key aspects students should evaluate when making this important decision.

Before selecting a university and course, it is crucial to conduct a thorough self-assessment. Think about:
Your personal interests
Your strengths
Your passions
Personal aptitudes
Your hobbies
Your long-term goals
Preferred learning style
Preferred learning environment
This way, you can effectively narrow down your potential fields of study and chosen university.

When researching universities, it is important to verify their accreditation status. Accreditation ensures that the institution meets specific quality standards set by governments.
Consider:
Researching institutions with a strong reputation in your desired field of study
Assessing potential university's course offerings, such as their flexibility, specialisation opportunities, course content, teaching methodologies, and internships/industry attachments
Their faculty. Investigate the qualifications, experience, and expertise of the university's faculty members in the relevant departments.
Exploring the university's research initiatives, collaboration with industry partners, and access to state-of-the-art facilities.
Checking their alumni network. An active and supportive alumni network can provide valuable networking opportunities, mentorship, and potential job placements.
Researching the university's ties within your chosen industry, such as partnerships, internships, cooperative education programs, or job placement assistance. Such connections can enhance your career prospects upon graduation.

When investigating a possible university, evaluate the quality of facilities provided within the university, as good facilities can greatly affect your academic experience. This may include:
Libraries
Laboratories
IT resources
Sports facilities
Dormitories
Availability of study spaces (both individual and group)
Campus Security
Transportation facilities.
However, besides the facilities, there must also be an assessment of available support services, as it is vital to your overall well-being and academic success. Some recommended aspects to be investigated could be:
Resources on academic advising
Quality of career counselling
Mental health support
Disability services
These services help you navigate your educational journey and address any challenges or concerns that may arise.

Determining the affordability of tuition fees is an important aspect to consider. Some recommended aspects to be investigated could be:
Comparing/researching tuition fees of possible universities
Available scholarships
Available grants
Available financial aid options
Many universities offer scholarships based on academic merit, talent, or financial need. Evaluate the terms and conditions of scholarships, including academic performance requirements and any post-graduation obligations.
Besides tuition fees, it is also essential to consider the cost of living in the university's location. This includes:
Accommodation
Transportation
Meals
Daily expenses
Research the average costs in the area and assess whether it aligns with your budget. Furthermore, consider the availability of part-time job opportunities to supplement your finances if necessary.
*Go here to find the cost of living information for Malaysia.

Familiarise yourself with the admission requirements for different universities and courses. This includes:
Understanding the minimum entry criteria
Prerequisite subjects
Academic expectations
Some programs may have specific subject requirements or higher academic standards, so ensure you meet the criteria before applying.
Speaking of academic standards, ensuring check the language proficiency requirements set by universities. Many programs require a certain level of understanding in English, such as achieving a minimum score on English language tests like MUET, IELTS or TOEFL.
So remember to evaluate the language support services offered by the university for international students, such as language classes or academic writing support.

University open days provide a valuable opportunity to experience the campus environment firsthand. If possible try and find time to participating in:
Campus tours
Information sessions
University interactive activities
Take the time to explore the facilities, interact with faculty and staff, and get a sense of the overall campus culture. This can also be a great way to acquaint yourself with other research factors listed above.
Seek opportunities to connect with alumni and current students through online platforms or networking events. Alumni can provide valuable insight into their experiences at the university and the impact it has had on their careers.
Current students can share their perspectives on the university, courses, and overall student experience. Engaging with individuals with firsthand knowledge can provide a picture of possible university life and aid in decision-making, so remember to socialise whenever you can.
Additional Pointers
Here are some generally recommended universities in Malaysia that are known for their academic excellence, reputable programs, and strong industry connections:
1. University of Malaya (UM)

Established in 1905, UM is Malaysia's oldest and most prestigious university. It offers a wide range of programs across various disciplines and consistently ranks among the top universities in the country.
2. Universiti Teknologi Malaysia (UTM)

UTM is renowned for its engineering and technology programs. It is a leading technical university with a strong emphasis on research and innovation. UTM is well-regarded for its collaborations with industry partners.
3. Universiti Putra Malaysia (UPM)
UPM is known for its agricultural and forestry programs and its strong focus on environmental sciences. The university offers diverse programs and is highly regarded for its research contributions.
4. Universiti Kebangsaan Malaysia (UKM)
UKM is a comprehensive university with a plethora of programs across various disciplines. It is recognised for its research achievements and has a strong reputation in medicine, social sciences, and natural sciences.
5. Universiti Sains Malaysia (USM)
USM is renowned for its science and technology programs. It is a pioneering institution in research and innovation and offers a wide array of programs ranging from engineering and natural sciences to humanities and social sciences.
6. Multimedia University (MMU)

MMU is a private university known for its excellence in information technology and multimedia-related programs. It has strong industry collaborations and offers state-of-the-art facilities for students pursuing careers in the digital and creative industries.
7. Taylor's University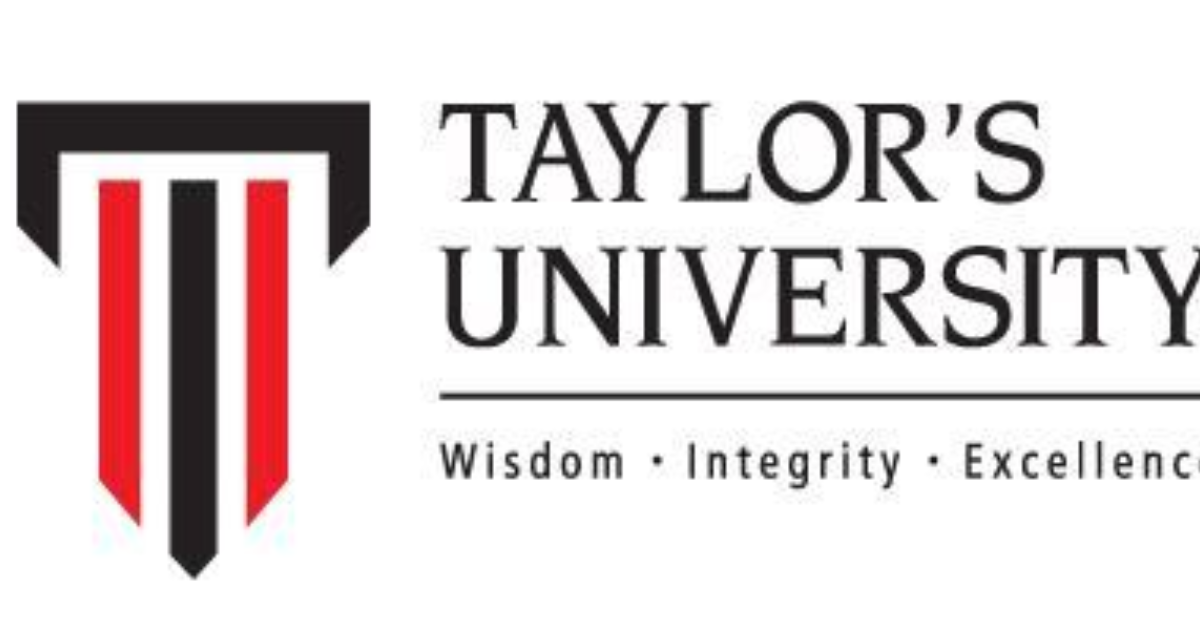 Taylor's University is a leading private institution in Malaysia, offering a wide range of business, hospitality, culinary arts, and design programs. It is known for its industry-aligned curriculum and strong industry partnerships.
8. Sunway University
Sunway University is a comprehensive private institution with business, communications, engineering, and science programs. It strongly emphasises experiential learning and offers opportunities for internships and industry attachments.
9. International Islamic University Malaysia (IIUM)

IIUM is a renowned institution that combines Islamic principles with modern education. It offers programs in various disciplines and strongly focuses on Islamic studies, law, and humanities.
10. Monash University Malaysia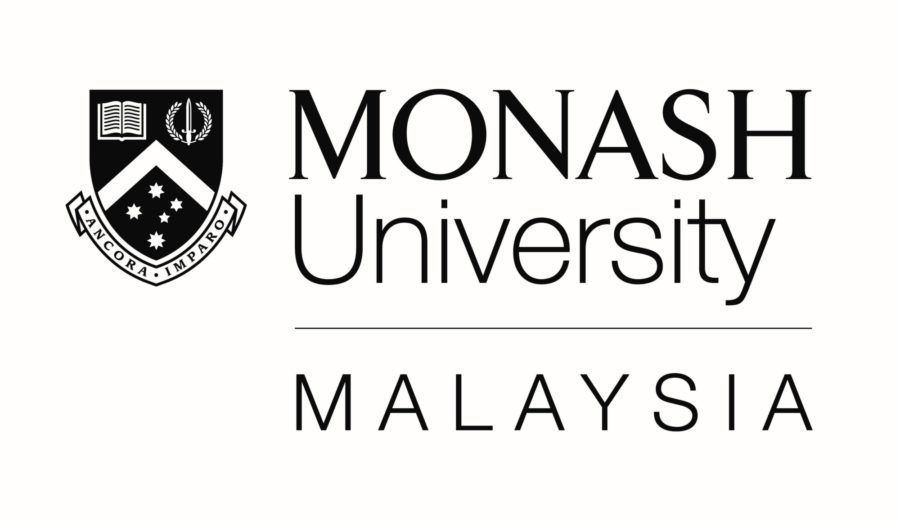 As a branch campus of Australia's Monash University, Monash University Malaysia offers various programs across disciplines such as arts and social sciences, engineering, business, and medicine. It is known for its international outlook and research excellence.
It's important to note that this list is not exhaustive, and many other excellent universities exist in Malaysia. Prospective students must conduct thorough research and consider their needs, preferences, and career aspirations when selecting a university and course.
Choosing the right university and course in Malaysia requires thorough research, self-assessment, and careful evaluation of various factors.
By considering personal aspirations, university rankings, course offerings, campus facilities, financial considerations, admission requirements, and campus visits, you will be well-equipped to make an informed choice that aligns with your goals and aspirations.
Remember, this decision will shape your educational journey and future career, so diligently evaluate your options and choices. A well-chosen university and course will provide an excellent education and lay a strong foundation for your future success in Malaysia and beyond.

Written by: Julia Tay