Breaking the Code with EasyUni
By EasyUni Staff | Last modified 10 Dec 2017
Share this page with friends
Break the Code+ has upped the escape room game – located in 1Utama, you can now immerse yourself in your favourite fantasy worlds. Cast spells, unlock treasure chests and adventure through caves in uniquely themed rooms such as Indiana Jones, Sherlock Holmes, Harry Potter and Pontianak. We at EasyUni sure did, and boy should you have heard the cheers and jeers as each team managed to break through and escape back into reality!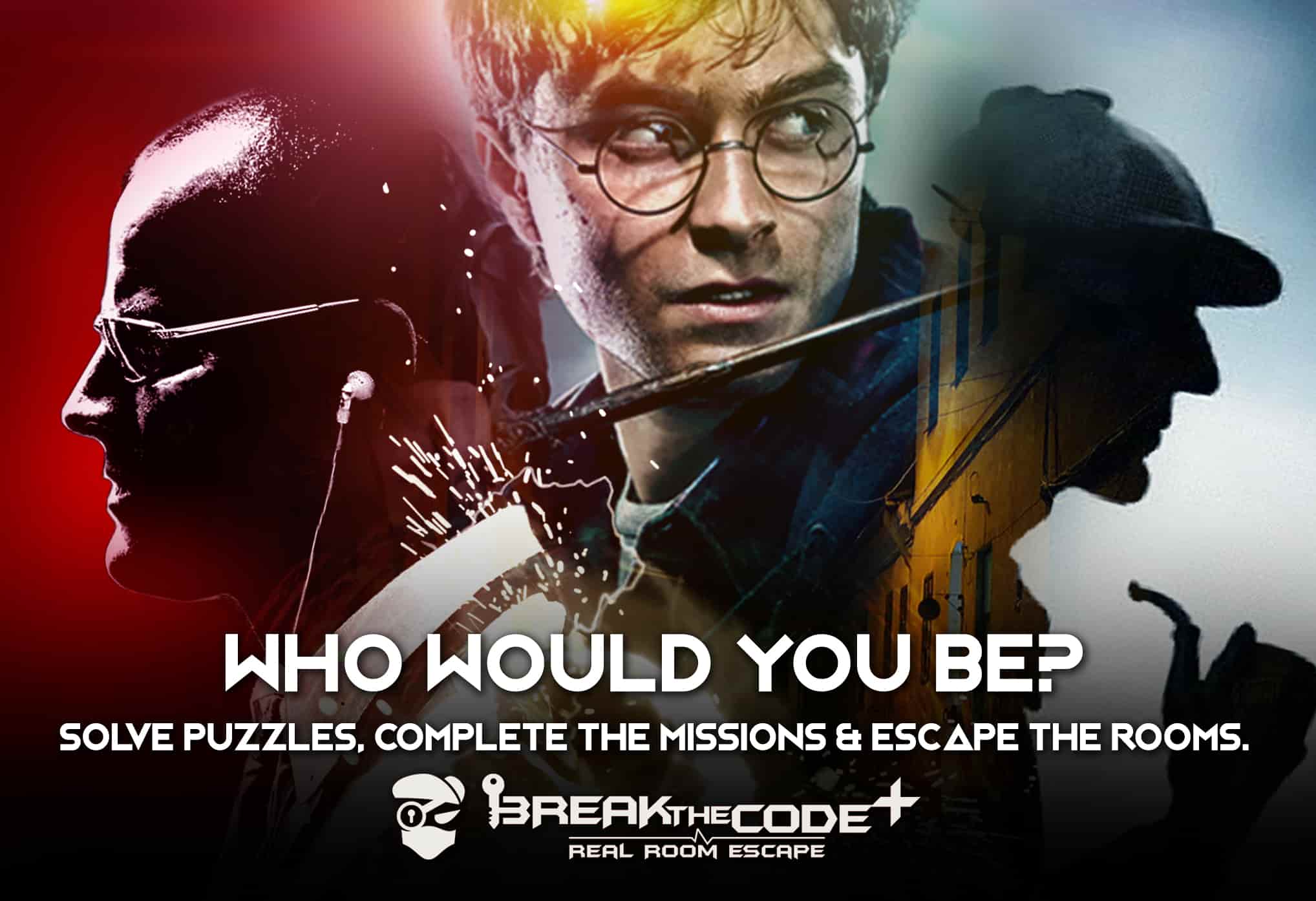 So how was our experience at the equally terrifying and electrifying Break the Code+?
Expecting the unexpected alongside with darkness in the room is what most of our teams were afraid of, in fact. "We were constantly on our nerves, waiting for something or another to jump out and scare the bejeezus out of us!" as Myra describes how scary the Pontianak room was. Abu, stationed at Platform 9 ¾ also added that he "feared what will happen next" and there was a "constant anticipation of what's going to happen when the door opens".
The idea of having insufficient time was also a major fear to most team members, as Angelo described his most terrifying moment was when "we are running out of time, like when we spend too much time on one puzzle and realize we are still in the same room".
The lack of 'survival' equipment was also a terrifying note to take as Christine commented that she and her team "were locked in the dark room with only one torchlight on hand and no idea of what awaits us behind each door".
The Sherlock Holmes room offered the most difficult and interesting room, as Abai recalls that the team was "getting acidic value with litmus paper and multiplying it by value (they) got by sniffing bottle contents and guessing which was the closest to the odor in the sample flask".
In Da Vinci, Ilyana and Richard said that the "most challenging room was the second room" as they spent most of their time trying to solve music codes and "needed to do calculations to figure out the codes".
After some bonding time, the EasyUni team was sure to get to know their teammates a bit more than the usual. There's definitely a variety of personality and different perspectives in the EasyUni family.
Overall, every team worked and managed to solve all the puzzles together. Some were amazed that their team members could come up with different creative solutions to solve their puzzles. According to Ilyana and Richard, others were "always in helps reach, to get involve, think and support each other."
It truly was a fantastic adventure for all. Break the Code+ is definitely recommended for all those daring explorers seeking their next thrill. Look out for 2018 – a little birdie told us about a brand new Tomb Raider room coming up soon!
(written by Christine Phoa)