9 Best Major Courses For You To Study In Malaysia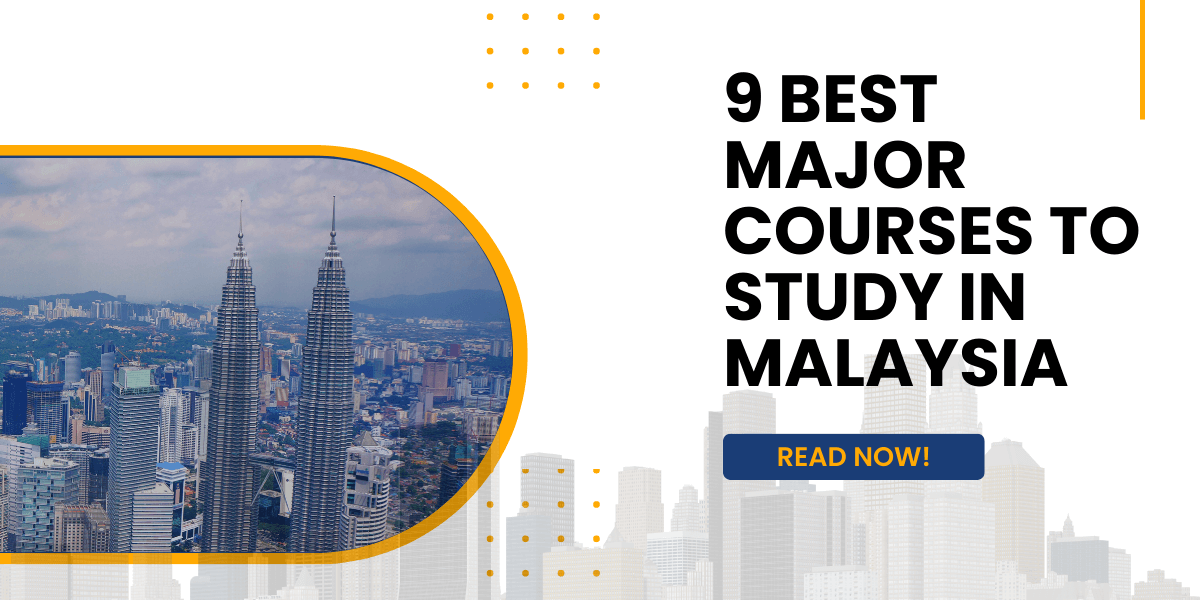 If you're looking for a great place to study, Malaysia has got you covered!
With its amazing cultural diversity, stunning natural beauty, and strong economy, it's no wonder why so many students choose to study there.
Many amazing universities and colleges in Malaysia offer various courses and programs, so you're sure to find something that fits your interests and needs.
Whether you're into science, arts, business, or technology, Malaysia has plenty of options for you to consider.
This article will examine the top ten courses worth considering if you're considering studying in Malaysia.
9 Best Major Courses To Study In Malaysia
1. Engineering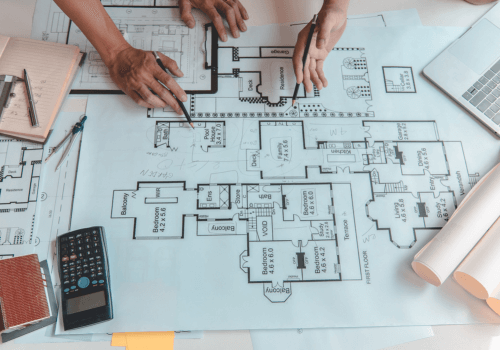 Malaysian universities offer electrical, mechanical, civil, and chemical engineering courses that cover the field's theoretical and practical aspects.
The best part is that these programs focus on hands-on experience and practical applications.
So, you will get to put what you learn into practice.
These faculties have great relationships with industry partners.
Hence, you will be current with the latest trends and technological developments.
If you're looking for a research, development, or management career, Malaysia's engineering programs are perfect!
Here is a list of top Malaysian universities that offer engineering courses:
Rank (by subject)
University name
Engineering courses offered
65
University Malaya (UM)

Undergraduate:

Biomedical engineering
Chemical engineering
Civil engineering
Electrical engineering
Mechanical engineering

Postgraduate:

Master of Safety, Health, and Environment Engineering
Master of Mechanical Engineering
Master of System Engineering
Master of Biomedical Engineering

99
Universiti Teknologi Malaysia

Undergraduate:

Civil engineering
Mechanical engineering
Electrical engineering
Chemical & Energy Engineering

Postgraduate:

Master of Science (Mechanical Engineering)
Master of Science (Industrial Engineering)
Master of Philosophy Mechanical Engineering
Doctor of Philosophy Mechanical Engineering

195
Universiti Putra Malaysia (UPM)

Undergraduate:

Aerospace Engineering
Agricultural and Biosystem Engineering
Process and Food Engineering
Computer and Communication Systems Engineering
Civil Engineering
Electrical and Electronic Engineering
Chemical Engineering
Mechanical Engineering

Postgraduate:

Master of Engineering Management
Master in Environmental Engineering
Master of Innovation and Engineering Design
Master of Manufacturing Systems Engineering
and more.

200
Universiti Teknologi PETRONAS (UTP)

Undergraduate:

Chemical Engineering
Civil Engineering
Computer Engineering
Electrical and Electronics
Materials Engineering
Mechanical Engineering
Petroleum Engineering

Postgraduate:

Chemical Engineering
Civil Engineering
Electrical and Electronics Engineering
Mechanical Engineering
Petroleum Engineering

206
Universiti Kebangsaan Malaysia (UKM)

Undergraduate:

Chemical engineering
Civil engineering
Electrical engineering
Mechanical engineering

Postgraduate:

Biochemical Engineering
Built Environment
Chemical Engineering
Civil Engineering
Electrical, Electronic & System Engineering
Engineering Education
Engineering Mathematics
Industrial & Engineering Management
Manufacturing Engineering
Mechanical Engineering
2. Computer Science and Information Technology
The universities in Malaysia offer top-notch programs in software development, cybersecurity, and other computer-related areas.
You'll have access to advanced technology and resources and the opportunity to learn from industry experts.
3. Business and Management
If you're interested in studying business and management, Malaysia is a great place to consider!
You'll have access to courses in marketing, finance, international business, and entrepreneurship at both undergraduate and postgraduate levels.
Studying in Malaysia will equip you with the skills and knowledge you need to succeed in the competitive business world.
Check out the list below to find the best Malaysian universities that provide Business and Management courses:
Rank
(by subject)
University name
90
Universiti Malaya
91
Taylor's University
151 - 200
UCSI University
151 - 200
Universiti Putra Malaysia (UPM)
151 - 200
Universiti Sains Malaysia
4. Medicine and Healthcare
Malaysia has exceptional medical institutions and healthcare facilities.
The country's medical programs have garnered international recognition thanks to these advancements.
It offers students many opportunities to gain invaluable clinical experience within well-furnished hospitals.
However, the Medicine and Healthcare program is typically costly and requires at least 4 to 5 years of learning.
If you plan to pursue this program, ensure that you have enough funds and are committed to completing it.
5. Finance and Accounting
Malaysia is renowned for offering comprehensive accounting and finance courses.
The courses provide students with a solid understanding of financial management, accounting principles, and business practices.
These major programs cover various topics, including financial accounting, management accounting, taxation, auditing, investment analysis, and financial planning.
The best part?
Malaysia's accounting and finance programs align with professional qualifications, such as ACCA, CIMA, and CPA.
These qualifications enable students to pursue designations upon completing their studies.
By studying accounting and finance in Malaysia, they can gain practical knowledge, leading to career opportunities in the financial sector.
6. Architecture and Design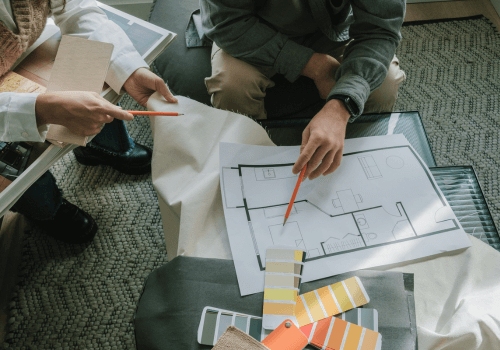 There are plenty of architecture and design courses available that will help you develop your technical skills and creative side.
Whether interior design, urban planning, or architecture interests you, Malaysia has it all.
Students are often inspired by Malaysia's diverse cultural heritage, which adds to their artistic expression.
7. Mass Communication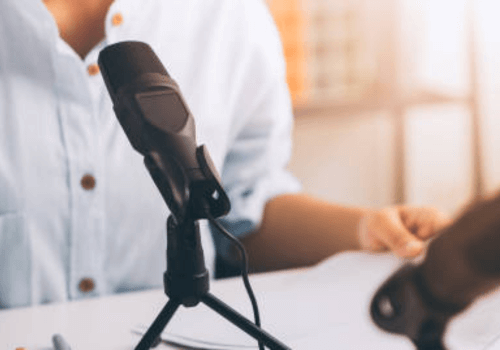 Mass Communication programs in Malaysia provide students with the necessary knowledge and skills.
They are to excel in the constantly evolving fields of media, journalism, public relations, advertising, and digital communication.
Malaysian universities and colleges offer Mass Communication courses that cover a variety of subjects, including media theory, journalism ethics, digital media production, advertising strategies, and public relations principles.
Moreover, Malaysia's strategic location in Southeast Asia has made it a hub for international communication, which can benefit students seeking to work in global media organizations.
8. Social Sciences
If you're interested in social sciences, Malaysia is a fantastic choice!
With its diverse society, you'll have the opportunity to study anthropology, sociology, psychology, and political science.
By learning about the different cultures and societie, you'll be able to gain a broader perspective and expand your knowledge.
Studying social sciences in Malaysia is great because you can "understand" human behavior and improve your communication skills with people from all walks of life.
It's an amazing chance to learn and grow!
9. Creative Arts and Media
If you want to develop your artistic skills and expertise in media and entertainment, Malaysia's creative arts and media programs are an excellent choice.
These programs cover a variety of disciplines, including film production, graphic design, and multimedia development.
Practical training is a key component.
It allows students to gain experience in scriptwriting, cinematography, sound design, and post-production.
After completing their studies, graduates are well-prepared to launch careers in the creative arts and media sector and make meaningful contributions.
Why Study in Malaysia?
Malaysia is a great option for international students, presenting a variety of benefits.
Firstly, the country's universities maintain an esteemed global ranking and uphold high academic standards.
Moreover, students can engage in exchange programs and research collaborations with international universities.
Secondly, Malaysia offers a lower cost of living than other study destinations.
In other words, Malaysia is making it more financially accessible for international students.
The country's multicultural environment and diverse population also make it a hospitable location for students worldwide.
Furthermore, due to Malaysia's robust economy and strategic location, it is an advantageous destination for gaining practical experience and developing a professional network.
Multiple universities have industry partnerships, and students can leverage internships and enhance their employability.
Also read: Study Abroad At The Best University in Malaysia
Preparations To Study In Malaysia
If you're an international student starting your educational journey in Malaysia, you're in for an amazing adventure.
With careful planning and preparation, you can dive into everything Malaysia offers and have an unforgettable educational experience.
1. Choose a course
It's important to research the 9 suggested courses and pick the one that fits best with your passions and future career aspirations.
Consider the course content and amenities provided by the universities.
2. Admission requirements
Understanding all the admission requirements before applying to a program is important.
This can involve academic qualifications, language proficiency tests (such as IELTS or TOEFL), and other prerequisites.
It's important to be careful when preparing and submitting all the necessary documents to ensure they're completed and on time.
If you miss any of these requirements, your application might be rejected.
That's why it's important to pay close attention to all the details and follow all the instructions closely.
3. Visa application
Before embarking on your studies in Malaysia, you must ensure that you have applied for a student visa.
You must review the visa application process, as well as the required documents and financial requirements,
4. Financial planning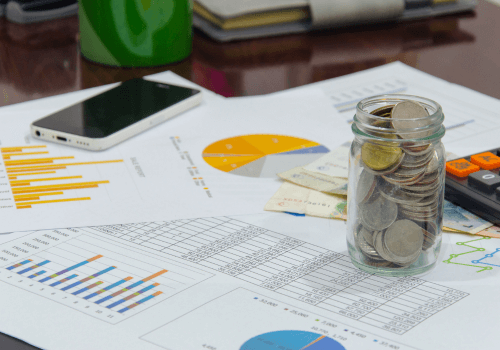 If you're considering studying abroad, planning your finances is important.
One of the first steps is to estimate your expenses.
This includes tuition fees, accommodation costs, and day-to-day living expenses.
It's also a good idea to research scholarships and other financial aid that may be available to you.
5. Accommodation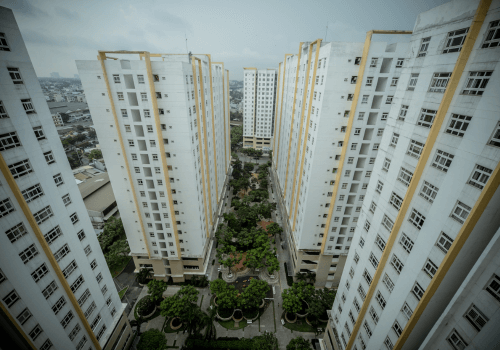 When considering your accommodations for your stay, you must explore the options of on-campus dormitories or off-campus apartments.
By booking in advance, you can secure a comfortable and stress-free experience upon arrival.
Also read: 10 Tips Finding An Accomodation For University Students
6. Cultural adaptation
You can build positive relationships with the community by showing respect and keeping an open mind toward local practices.
Understanding Malaysian traditions and values shows that you're ready to embrace the local way of life, which helps prevent misunderstandings.
It's all about being willing to learn and appreciate the rich diversity of this beautiful country.
7. Language proficiency
If you plan on studying in Malaysia, brushing up on your English language skills beforehand is a good idea.
This way, you will better understand your coursework and get the most out of your classes.
Plus, having a solid foundation in English will help you communicate more effectively with your teachers and classmates.
So why not take some language courses or practice your skills independently?
It'll be worth it!
8. Travel arrangements
To make your travel experience smooth, we recommend planning and booking your flight in advance.
To avoid any possible delays or problems, pack all your essential documents, such as your passport, acceptance letter, and visa, in your carry-on bag.
Malaysia is an excellent destination for students searching for top-notch education.
A diverse range of courses catering to myriad interests and career aspirations, such as engineering, business, healthcare, and the arts, are offered.
You may contact our educational counselor to learn more about university courses offered in Malaysian universities.