4 Reasons Studying In China Can Boost Your Career
November 11, 2017
EasyUni Staff
Mobile students include those taking language courses or cultural immersion courses in a foreign country. Last week, we discussed the benefits of studying Mandarin. Considering the findings of this study, studying Mandarin in China has additional benefits for students. Studying in China doesn't just help you boost your language skills. As the study highlights, studying abroad helps students chances of getting a job after graduating. With high unemployment rates in many parts of the world, students and their families who are considering international education now have stronger grounds to support their decision.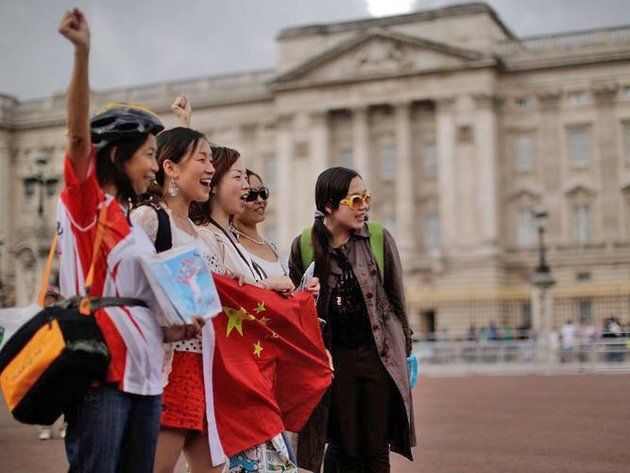 (Source:oevaru.com)
The Erasmus Impact Study was prepared by a consortium, including CHE-Consult and CHE in Germany, Brussels Education Services, the Compostela Group of Universities, and the Erasmus Student Network. With a sample size of nearly 80,000 individuals comprising of students, alumni, higher education institutions, staff, and employers across 34 countries, the study provides very valuable insights into the benefits and effects of studying abroad and international higher education.
We have heard time and again how China is set to surpass the United States in terms of GDP and PPP, and become the new global superpower. China's economic growth has been above 7% for the last 5 years. China is the world's fastest growing major economy, as well as the world's most populous nation. Students interested in most fields, from environmental sustainability to business management to healthcare should consider placing themselves in the center of this global economic power. All these economic factors make China a great choice to work or study abroad at. Below, we have taken the insights from the study and applied it specifically to studying in China. We present to you the top 4 reasons studying in China is the best option for you.
Related: Find out how many universities in China are in Asia's Top 5 universities.
1. Cultural Sensitivity Training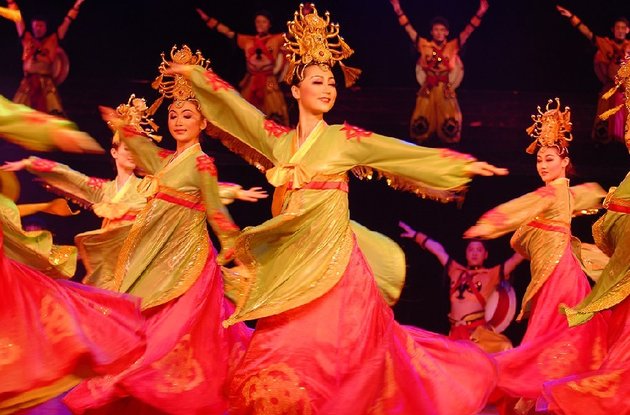 (Source:westchinatours.com)
One of the many benefits of studying, training, working, or even volunteering abroad is that it provides deep exposure into the culture and customs of a country. Studying abroad immerses you in a new culture from the beginning and gives you the most rigorous cultural sensitivity training possible. It gives you more life experience than you would get from the comfort of home. Through your time abroad, you will experience the new culture first hand and your struggles will teach you faster than any course could. Your ability to adapt to and act in new situations grows as you gain more life experience. This also improves your ability to learn about other cultures and adapt to them better and faster than someone who is stagnant in the comfort of their home culture.
China consists of culture and people from over 56 different ethnicities and has a plethora of traditions, religions, customs, and colloquialisms, depending on the region and people. China has a rich cultural heritage of everything from calligraphy and traditional medicine to martial arts and Peking opera. Living and studying in China will help you develop an appreciation for its millenniums old history and follow its customs. For example, in Lijiang, in the southern province of Yunnan, a variety of religions like Chinese Buddhism, Islam, Taoism, Christianity, and even lesser known religions like Bimoism, the religion of the Yi people have coexisted for centuries. In Inner Mongolia, it is considered rude to refuse Chinese rice wine when entering the homes of locals. Culture and etiquette are taken very seriously in China, and therefore, businesses look for people who have learnt and experienced these practices first hand.
2. Develop Highly Desirable Skills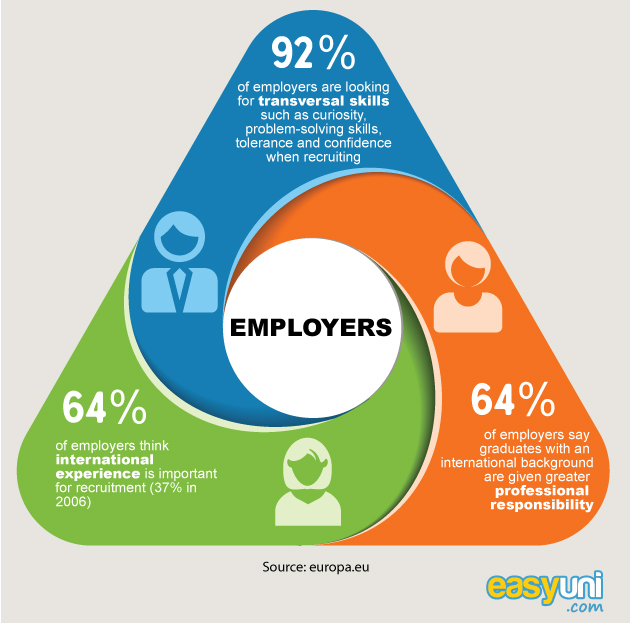 Both employability and personal development are aided by international exposure, and given their due significance by institutes of higher education. In fact, 83% of higher education institutions consider access to study mobility for students as the most important aspect of their internationalization strategy. Employers also believe that students who study abroad have better teamwork, communication, foreign language, analytical, decision-making, planning, and organizational skills. These links between studying abroad and increased employability can be traced back to the fact that cultures and practices vary across countries.
Chinese universities also attach great importance to skills and ideals that are viewed as culturally and professionally desirable. For example, the concept of humanitarianism and the virtues of sacrifice and care are encouraged in medical students; similarly, political science and law students are encouraged to cultivate a noble character and be just and honest. Good school spirit, embodied by diligence, hard work, discipline, innovation, and humility, are instilled in students along with technical and social skills.
These kinds of skills are highly sought after, especially in countries with a global market with dealings in China. In fact, the Erasmus Impact Study found that international mobility decreases the chances of long-term unemployment by half; and, students who have studied or train abroad have a 23% lower unemployment rate after 5 years. This makes quite a compelling case for gaining international experience.
3. Double The International Exposure
Chinese universities have an added advantage of typically having many western or Asian partner universities. The results of the Erasmus study could be extrapolated to studying and interning in China, especially in universities with great partnership programs which give you double the international experience. As a student at a Chinese University, you will have the opportunity to spend a semester or year at another institution of higher education in a new country. This doubles your international exposure and makes you an even more desirable employee.
Beyond that, China, has one of the strongest economies in the world and has had a steady level of growth. Almost every big MNC either has, or is looking to do, business in China. China is the largest exporter of goods, globally. With this dynamic, fast-paced economy as the backdrop, students studying here are exposed to large global enterprises, including many who have their Asian headquarters in Beijing and Shanghai. Studying in China offers students many internship and work opportunities that will give their career a headstart.
4. Increased Chances Of Employability
Mobile students have higher employability for many reasons. One main reason is that study abroad programs can also include internships or short-term work placements. The study shows that 1 out of 3 students who did an Erasmus work placement or internship abroad was offered a job by their host company. Overseas internships also have a very positive impact on the development of soft skills which benefit employment and career prospects greatly. They help you understand the nuances of business practices and environments in China. Speaking Chinese gives you more options, thus, studying in China is the best way to learn Chinese. This can also help you find a job in China, or even a third country because of your knowledge of business practices in 2 or more countries. Additionally, countries like Singapore, Hong Kong, and Malaysia also have large Chinese speaking populations and businesses who would like to engage more with China. In fact, experience in Chinese customs and businesses opens doors not only in your home country and China, but also any other country with any other business looking to expand into China, or even for you to become an entrepreneur.