10 Beneficial Things to do After Getting Your SPM Results 2022
SPM results are coming out on 16 June 2022.
Feel the jitters yet?
Fret not! No matter what result you're getting, remember that you've tried your best! Give a pat on your shoulder and plan your next move!
So, what can you do after getting your SPM results?
10 Important Things To Do After Getting Your SPM Results 2022
1. Determine the path you're taking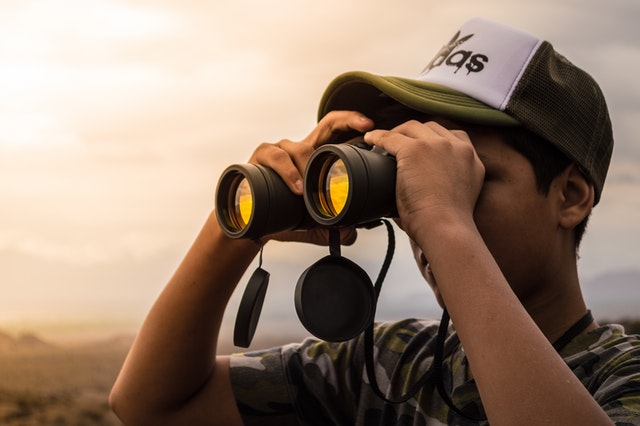 Image source: Francis Seura, Pexels
Identify your study options and be realistic about your choice.
On a tight budget? Go for STPM/Form 6. It's a Pre-University programme funded by the government and you can immediately proceed to a degree upon completion.
(Also read: Former STPM Student Spills the Beans)
Want to enter the workforce ASAP? Diploma is the way to go. You can complete the programme within 2 years, and you can start working and earn income for yourself!
2. Prepare your materials
There's no time to waste if you already have your heart set on a specific course and university.
Make sure you find out what you need to enter your dream university. You might need to write an essay, attend an interview, prepare recommendation letters, and more.
Whatever it is the university requests, make sure you prepare and submit them early if you want to be accepted!
3. Attend education fairs
You can usually find several universities at education fairs. This is your chance to ask any questions you have and to survey the universities you want to attend.
There are also career tests and lecturers or counselors around to assist you with searching for the right course, all for free!
You can also determine your course and career pathway with your MBTI. Check out this article to know which MBTI you are.
4. Consult universities directly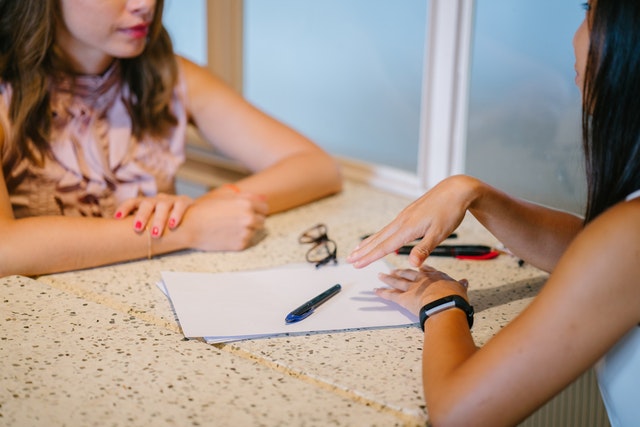 Image source: mentatdgt, Pexels
You can visit universities directly for a consultation via appointments or Open Days.
A 1-to-1 consultation allows the counselor to pay full attention to you. If you're lucky, they might even bring you around for a private campus tour!
Open Days, on the other hand, allow you to meet student volunteers and lecturers who can share insider info about their courses.
5. Seek guidance from your school counselor
Feeling unsure of your future is normal. Many other students face this too.
You can always visit your school counselor with your SPM results. They will help identify your strengths and weaknesses, analyse your results, learn about your interests and suggest courses that may suit you.
6. Apply for scholarships
You don't need straight As to be eligible for a scholarship.
There are plenty of options aside from the infamous JPA scholarship. Scholarships are also largely available for deserving or talented students who excel at a certain field besides academia.
Financial aid is also available to students with financial need.
7. Do your own research
If you're not so keen about meeting and talking to strangers (hello, introverts), you can always do your own research. You already have all you need anyway: a laptop and the Internet.
There is tonnes of information you can find online. University websites are also equipped with a chat box so you can communicate with their staff efficiently.
Additionally, EasyUni has loads of content about universities and courses - enough for you to make comparisons and decide on a course/university!
Looking for something different?
8. Try out new things
Image source: Vojtech Okenka, Pexels
It's normal if you want to experience something different before attending university.
There are plenty of short courses that you can sign up for after getting your SPM results. You can find them online for free or at an affordable fee. These skills can be useful in your studies and future career too! We would suggest some of these courses:
Microsoft Office (Word, Excel, PowerPoint)
Design (Interior/Graphic/Fashion)
Video/Photo editing (Adobe Photoshop, Premiere Pro, etc)
Coding and programming
Web and app design
Public speaking
Creative writing/Journalism
9. Take on a part-time job
Not ready for university just yet? Start a part-time job while you take a break from studying.
It gives you a glimpse into the workforce and trains you to be more responsible and mature at handling tasks. These skills will help you greatly in your assignments and internship.
Jobs like freelancing, waiting tables and tutoring are popular nowadays!
10. Look for study abroad options
It's best to immediately apply to study abroad once you get your SPM results.
The competition to get accepted by a foreign university is tough, especially if scholarships are involved!
Still not sure which country to go to? We have country guides to help you out!
We wish you the best of luck for your SPM results!